WND Posts Wrong Photo Of Fort Hood Shooter
Topic: WorldNetDaily
As the story of the shooting at Fort Hood developed last night, WND editor Joseph Farah tweeted that WND had an "exclusive photo of shooter." WND's main story by Chelsea Schilling on the shooting contains this image, plucked from the Killeen Daily Herald, a newspaper located near Fort Hood: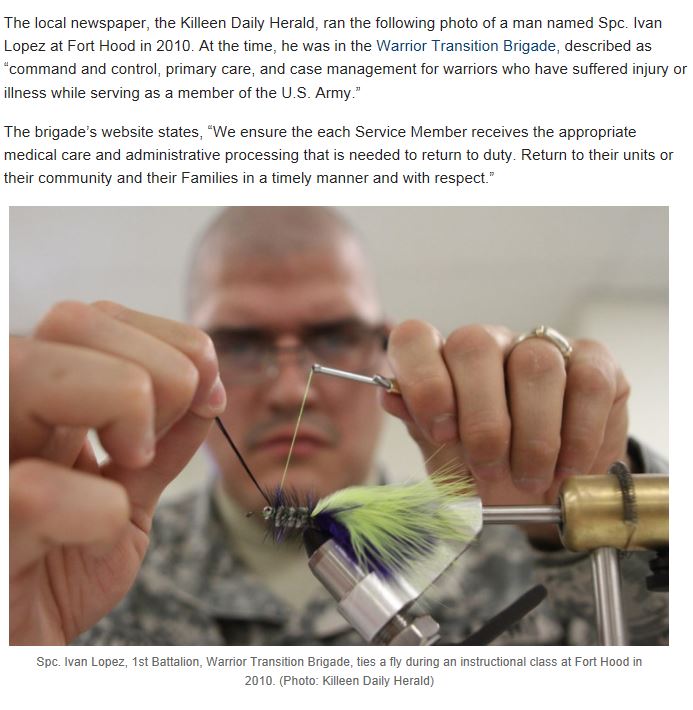 Just one problem: That isn't the shooter. The Daily Herald has
stated
that the photo is not of the Ivan Lopez who has been identified as the Fort Hood shooter. The paper reports that the image "was used without permission by other media outlets," and that the image has been removed from its website "to prevent its circulation with other media outlets' reports of Wednesday's shooting." Poynter
reports
that the Herald will run a story about the innocent man and his experience.
That picture is still posted in WND's main story on the shooting. Don't expect WND to apologize for its irresponsible error or for stealing the content of another news organization without permission.
UPDATE: WND has now deleted the photo from Schilling's article, though it strangely retains a section of the article describing the photo. As expected, it did not even acknowledge that the photo was removed, let alone apologize for falsely identifying someone as a mass murderer for a good 18 hours or explain why it used another news organization's work without permission or compensation.
Posted by Terry K. at 4:36 PM EDT
Updated: Thursday, April 3, 2014 5:25 PM EDT