WND Omits Facts And Context On Kerry's 'Apartheid' Remark
Topic: WorldNetDaily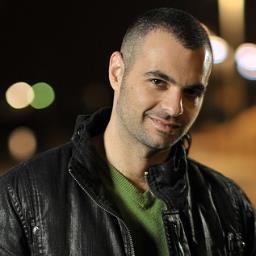 Art Moore writes in an April 28 WorldNetDaily article:
When President Jimmy Carter, 24 years after leaving office, accused Israel of carrying out "apartheid" policies in the West Bank even worse than the pre-1994 South African government, he was fiercely criticized by figures from both left and right.

Indeed, U.S. officials, including President Obama, have avoided making the provocative comparison to the institutional racism of the old South African regime until Secretary of State John Kerry warned Friday that Israel could become an "apartheid state" if it fails to negotiate a two-state solution with the Palestinians.

While Kerry didn't say Israel currently employs apartheid policies, his utterance of the term evokes the position of Palestinian leaders and allies in academia and the United Nations who have used it to brand Israel as a racist government whose policies are motivated not by self-defense against an existential threat, but by bigotry and even genocidal aims.
Moore's likening of Kerry's statement (which he has since walked back) to the "position of Palestinian leaders and allies" omits important facts about such a comparison.
First, senior Israeli officials over the years -- including former Prime Ministers Ehud Olmert and Ehud Barak and Defense Minister Tzipi Livni -- have made similar warnings about the future of the country.
Second, Israel had a longtime strategic alliance with the apartheid regime in South Africa, to the point where Israel provided expertise and technology that helped develop South Africa's nuclear weapons.
Finally, Moore has a co-worker who apparently supports an apartheid state in Israel: Aaron Klein, who has admitted that "I personally do agree with some of the sentiments of Rabbi Meir Kahane." One of the "sentiments" of Kahane, expressed through his Kach movement in Israel (and carried on through its successor, Kahane Chai), is the expulsion of all Arabs from Israel.
Posted by Terry K. at 8:02 PM EDT