Meaningless Article of the Day
Topic: CNSNews.com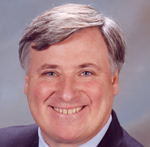 Terry Jeffrey writes in an April 23 CNSNews.com article:
The acreage the federal Bureau of Land Management currently owns in the state of Nevada is more than all the land in all of the states of New England combined, according to data published by the Congressional Research Service.

By contrast, the BLM does not own a single acre of land in any New England state.
Meanwhile, as of this writing, CNS has published no original coverage of Cliven Bundy's racist remarks, and it has refused to place wire articles about the remarks on its front page so that readers are aware of them.
Posted by Terry K. at 9:37 PM EDT