Bob Unruh's Favorite Disbarred Lawyer
The WorldNetDaily reporter encapsulates his employer's sloppy approach to journalism with his fawning, highly biased coverage of an anti-abortion attorney in Kansas who lost his law license for repeated professional misconduct.
By Terry Krepel
Posted 4/3/2014
---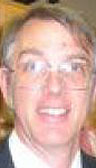 Bob Unruh
Bob Unruh doesn't care much for journalism -- and, frankly, WorldNetDaily is paying him not to care.

Since arriving at WND in 2006 from the Associated Press, Unruh had already racked up an impressive portfolio of biased reporting when ConWebWatch first examined his work in 2007. Since then, the pile of shoddy work has only continued to grow.

Let's examine one story Unruh has covered to see how he operates. He wrote in a Dec. 7 WND article:
A Kansas Supreme Court that recommended former Attorney General Phill Kline's law license be suspended indefinitely for his investigation of alleged criminal activity on the part of abortionists is being petitioned to correct its own ruling.

The fight over the abortion industry in the state, which included Wichita late-term abortionist George Tiller as well as Planned Parenthood, the American abortion industry's biggest player, has gone on for years, pitting Kline, in his office as attorney general and then in the position as Johnson County district attorney, against the whole of the abortion industry including state officials who ardently supported abortion.

Among those was Gov. Kathleen Sebelius, now Health and Human Services secretary, who went way beyond being pro-abortion to being "pro-death," according to attorneys who worked on the brief.

The petition was filed by attorneys working with the Life Legal Defense Foundation, and seeks a rehearing or modification in Kline's case, in which the suspension of his license was recommended over issues such as his alleged failure to make certain grand jurors understood state law after he explained it to them.
That's an amazing whitewash job Unruh performed. Needless to say, Kline did much more than commit a "failure to make certain grand jurors understood state law after he explained it to them," and his law license was not suspended merely for "his investigation of alleged criminal activity on the part of abortionists." Let's see what a real news organization -- in this case, the Kansas City Star -- reported about Kline:
Citing "clear and convincing evidence" of professional misconduct, the Kansas Supreme Court on Friday indefinitely suspended the law license of former Kansas Attorney General Phill Kline.

The court found that Kline violated 11 rules governing the professional conduct of attorneys during his tenure as the state's highest law enforcement officer and while he served as Johnson County district attorney.

[...]

The court cited three aggravating factors to support the indefinite suspension: selfish motive, a pattern of misconduct and his refusal to acknowledge the wrongful nature of any of his misconduct. Those outweighed mitigating factors: absence of prior disciplinary record, previous good character and reputation, and cooperative attitude toward the proceedings.

[...]

The court found Friday that when he was attorney general, Kline committed misconduct by instructing members of his staff to attach sealed documents to a publicly filed document in violation of a Supreme Court order. He also told staff to file a court pleading that contained misleading information.

The court further found that as Johnson County district attorney, Kline failed to properly advise members of a grand jury about Kansas law and sought to enforce a grand jury subpoena against the grand jury's wishes.

It also found that Kline gave false testimony to a judge and made "false and misleading" statements to the Supreme Court about the handling of patient records obtained during the criminal investigations. He also did not correct a misstatement to the state's disciplinary administrator regarding the storage of patient records.
Unruh doesn't mention that Kline lied to a judge and the Kansas Supreme Court. Nor does he mention that Kline, despite his law license suspension, still teaches at the right-wing Liberty University law school (where, by the way, his online bio does not reflect his law license suspension).
Being the one-source wonder he is, Unruh quotes only people defending Kline, and makes no apparent effort to get a reaction from anyone else about his appeal.
In a Dec. 14 WND article, Unruh managed to find a way to be even more sycophantic to Kline:
The Kansas Supreme Court has come up with a response for when its own justices are accused of being biased toward the abortion industry and against a former state attorney general who investigated alleged criminal activity there.

Stonewall.

That's the result of a petition to the court that was filed on behalf of former Attorney General Phill Kline.

Kline probed alleged illegal activity by abortion provider Planned Parenthood and the late abortionist George Tiller, eventually filing charges against them after getting the counts approved by several trial judges in the state.

However, the pro-abortion political atmosphere in the state spelled defeat for Kline in the next election, and his foes launched criminal investigations into his probe of Planned Parenthood and Tiller.

Among the political powers Kline defied was then-Gov. Kathleen Sebelius, who had partied with Tiller.

Now the justices on the state's highest court have refused even to consider evidence that uncovers their bias against Kline, and have refused to explain their decision or provide a comment to the public.
The slanted assertions Unruh is presenting as unassailable fact are, in truth, merely the opinions of Unruh and attorneys for Kline. Just because the Kansas Supreme Court refused to hear Kline's appeal and did not publicly explain why, for instance, does not equal a "stonewall."
Related article on ConWebWatch:
Unruh makes no effort whatsoever to fact-check the claims of Kline's attorneys, nor does he bother to tell the other side of the story -- it's a totally one-sided effort designed to puff up Kline and attack the Kansas Supreme Court for daring to suspend his license. Unruh snidely wrote that "A court official, contacted by WND with a request for a comment, said the justices refused to comment. Or explain."

Unruh also manages to whitewash Kline's offenses even more, falsely claiming that the only reason Kline's license was suspended involved "an alleged failure to make sure grand jurors understood state law after he explained it to them." In fact, as noted above, Kline violated 11 rules governing the professional conduct of attorneys.

Unruh's whitewashing continued in a March 15 WND article:
Former Kansas Attorney General Phill Kline, whose law license was suspended by the state Supreme Court because of rules violations in a politically charged case where one of his investigation targets had partied with then-Gov. Kathleen Sebelius, is calling on the U.S. Supreme Court to cut through the biases held by state court officials and overturn the decision.

The petition to the U.S. Supreme Court has been filed by the Life Legal Defense Fund on behalf of Kline, who was punished as a result of his incendiary work to investigate and bring into compliance with the law the abortion industry in his state.

The legal ethics case was brought against him after complaints from abortion industry players who had been under investigation for refusing to comply with the state's abortion reporting laws.
Yeah, Unruh would love to have you believe that Kline is being persecuted for his anti-abortion activism. But that would be a lie.
Instead, Unruh would have you believe that Kline merely committed "minor, if not irrelevant, inaccuracies." Unruh is playing stenographer again, this time lovingly detailing an appeal Kline's suspension while refusing to tell the full story or even letting any Kline critic have the floor for even a single paragraph.
But then, Unruh is not a journalist -- he's a lazy stenographer.
The latest from