No, CNS, 'The Ten Commandments' Did Not 'Win Nielsen Ratings'
Topic: CNSNews.com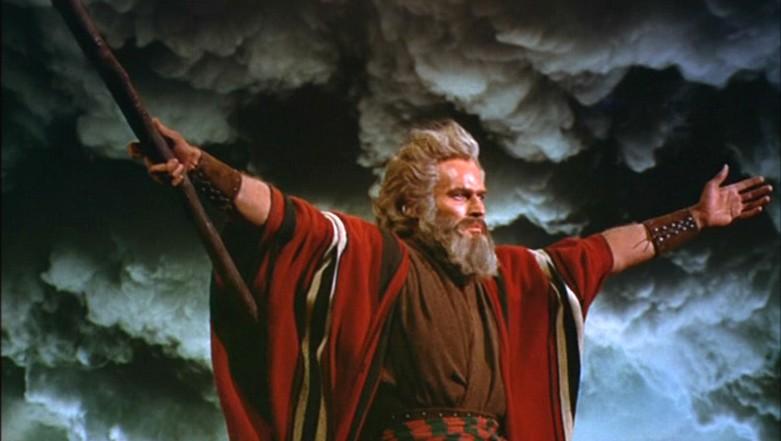 An April 22 CNSNews.com article by Michael Chapman declares, "'Ten Commandments'--Made in 1956--Wins Nielsen Ratings." But that's not quite what happened, which is clear once you start reading Chapman's story:
"The Ten Commandments," a movie made 58 years ago starring the conservative Charlton Heston as "Moses," and which is broadcast by ABC every year at Easter, won the Nielsen ratings for adult viewers ages 18-49 and for total viewers on Saturday, April 19, pulling in 5.87 million viewers and beating NBC, FOX and CBS.

[...]

In 2013, "The Ten Commandments" on ABC drew 5.9 million viewers, and in 2012 it garnered 6.9 million viewers. This year, with an audience of 5.87 million, the movie easily beat NBC's Dateline Saturday Mystery (4.49 million viewers), FOX's UFC: Werdum vs. Browne (1.99 million watchers), and CBS's Mike & Molly show (2.2 million).

As the evening continued, "The Ten Commandments" still garnered the largest total audience, beating out CBS's Criminal Minds (2.86 million viewers), CBS's 48 Hours (5.49 million), and NBC's Saturday Night Live (2.79 million).
So, no, "The Ten Commandments did not "win" the "Nielsen ratings" -- it won its time slot. As USA Today reports, the film was not even among the top 20 programs of the week, it drew only about one-third the viewers of the top-rated program, "NCIS," and it drew fewer viewers than the latest episode of "Game of Thrones," which does not even air on broadcast TV.
Nevertheless, Chapman goes on to promote how "Ten Commandments" star Charlton Heston "was a liberal early in his career but became more conservative in the 1980s." He doesn't explain the obvious -- that Heston was a liberal at the time "The Ten Commandments" was released in 1956.
Posted by Terry K. at 9:30 PM EDT