MRC Doesn't Understand How Calling Criticism 'Emotional' Could Be Considered Sexist
Topic: Media Research Center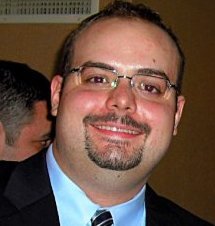 Kyle Drennen misses the point to an almost comic extent in an April 7 Media Research Center item:
On her 12 p.m. ET hour show on MSNBC Monday, host Andrea Mitchell accused former NSA and CIA director Michael Hayden of being sexist simply for criticizing Senator Dianne Feinstein's slanted Intelligence Committee report condemning the interrogation of terror suspects under the Bush administration.

Mitchell played a clip of Hayden questioning the credibility of the report on Fox News Sunday, where he cited Washington Post columnist David Ignatius: "He said that Senator Feinstein wanted a report so scathing that it would 'ensure that an un-American brutal program of detention and interrogation would never again be considered or permitted.' Now that sentence, that motivation for the report...may show deep emotional feeling on the part of the Senator, but I don't think it leads you to an objective report."

After the sound bite, Mitchell hyped the supposedly offensive portion of the legitimate criticism: "So was the Senate Intelligence chair just too emotional in the way she wrote that report?" Talking to left-wing New York Times columnist Gail Collins, she further asked: "What about the way men of a different opinion – and there are lots of opinions on this issue – how men criticize women in power?"

Collins joined in Mitchell's rant: "But when, you know, John McCain talks about waterboarding and the terrible, you know, moral consequences and practical consequence that kind of thing has, that's foreign policy. Clearly when Dianne Feinstein does it, it's emotional."
Either Drennen is so evolved as a human being that he doesn't see how dismissing Feinstein's criticism as "emotional" could possibly be considered sexist, or he's so retrograde that he doesn't think it's a big deal.
Posted by Terry K. at 11:23 PM EDT