WND's Unruh Censors Evidence of Fraud In Houston Anti-Gay Petitions
Topic: WorldNetDaily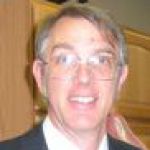 As a lazy reporter and a homophobe, WorldNetDaily's Bob Unruh enjoys spreading lies about Houston mayor Annise Parker (whom Unruh is unusually eager to have us know is a lesbian) and that city's anti-discrimination ordinance.
Unruh carries water for anti-gay forces once again in a Jan. 15 WND article about the court fight over the ordinance. After injecting in the very first paragraph that Parker is a lesbian, Unruh plays stenographer to the anti-gay forces, this time ranting about how petitions attempting to overturn the ordinance were thrown out by city officials: "But the city attorney, David Feldman, then stepped in and disqualified most of the signatures that had been collected, and the city has been fighting efforts to overturn the ordinance ever since."
What Unruh won't tell you: there's ample evidence of fraud in those petitions.
While collecting manymore signatures than needed to force a citywide vote on the anti-discrimination ordinance, many signature pages were invalid because some of the circulators who collected stacks of signatures were not qualified Houston voters, as required by law, while some of those signatures themselves were not from valid Houston voters.
There's also evidence that signatures purportedly from different people apparently share the same handwriting -- also evidence of fraud.
Unruh is utterly silent about the clear evidence of fraud in the petition process. Apparently, he -- like the Houston pastors for whom he's serving as stenographer -- doesn't think there should be any validation process and that the fact that a signature exists automatically means it's valid.
Unruh also uncritically quotes local anti-gay pastors complaining that the city was trying to "assault on the right to trial by jury" by having the pastors' case over the petitions heard by a judge instead of a jury. But as one blogger points out, Houston's charter determines that this type of issue is settled by a district judge. So it is the pastors who are circumventing the established rule of law by changing the procedure. Unruh mentions nothing about that.
So, we have a reporter censoring information that contradicts the political agenda of his employer. Anyone surprised?
Posted by Terry K. at 8:24 PM EST