CNS' Hunter Still Obsessing Over Money Spent on LGBT Issues
Topic: CNSNews.com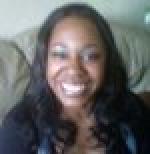 Last month, CNSNews.com deputy managing editor Melanie Hunter tried to start the ball rolling again on the website's crusade to portray any money spent on LGBT issues as wasteful. She does it again this week:
$661,858 Federal Study: Will 'Rapid HIV Home Test' Reduce HIV Infection Among Gays?
$210,871 Federal Study Uses Smartphones to Stop Spread of HIV among Gay Men – in Romania
Of the five articles Hunter has written over the past month highlighting government spending , all five have singled out LGBT issues. She has not explained why she apparently finds such spending so offensive.
It may also be that Hunter is simply providing catnip to CNS readers. Each of her articles include dozens, if not hundreds, of comments from CNS readers that can only be described as virulently homophobic. CNS has not explained why it feels the need to perform such a service to let its readers vent their hatred.
Posted by Terry K. at 9:42 PM EST