CNS Afghan Body Count Obsession Watch
Topic: CNSNews.com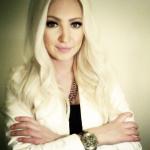 We've documented how, in contrast to touting how U.S. troop casualities declined under President Bush (which involved ignoring how they also increased under Bush), CNSNews.com is dedicated to telling us how many U.S. casualities there have been in Afghanistan. CNS does it again in a Jan. 7 article by Ali Meyer:
Fifty-five U.S. servicemen were killed in Afghanistan in 2014, bringing the total number of American fatalities in the 13-year war to 2,232, according to a CNSNews.com database.

Of those 2,232 deaths, 1,663 – 74.5 percent – occurred since President Obama took office on Jan. 20, 2009. The deadliest years for U.S. personnel were 2010, when 495 were killed; 2011, when there were 404 casualties; and 2009 when the death toll was 306.

Those three years combined accounted for more than half, or 54 percent, of the total U.S. casualties in the war.
As is usual, two words you won't find in Meyer's article are "Iraq" and "Bush," even though the casualty rate in Afghanistan (not to mention the total casualty rate ) has been much lower than it was at its peak in Iraq.
Posted by Terry K. at 1:40 PM EST