CNS Still Thinks Spending Federal Money On Gays Is A Waste
Topic: CNSNews.com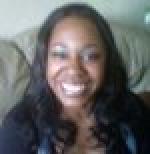 CNSNews.com used to have a "Waste Watch" section that seemed disproportionately focused on federal spending on LGBT issues. "Waste Watch" is gone, but CNS still thinks spending money on gays is a waste.
And CNS' Melanie Hunter is on it with a pair of articles over the past week:
Both articles ended with Huinter noting that she attempted to ask the respective project leaders for the grants how they were "an effective use of taxpayer funds" -- which clearly indicates that she doesn't think it is, though she never explains why.
Apparently, in CNS' right-wing world, any federal spending on gays is axiomatically a waste.
Posted by Terry K. at 8:48 PM EST