WND Plugs Profitable Anti-Boehner Campaign In Middle Of Boehner Highlighing Anti-Boehner Profiteers
Topic: WorldNetDaily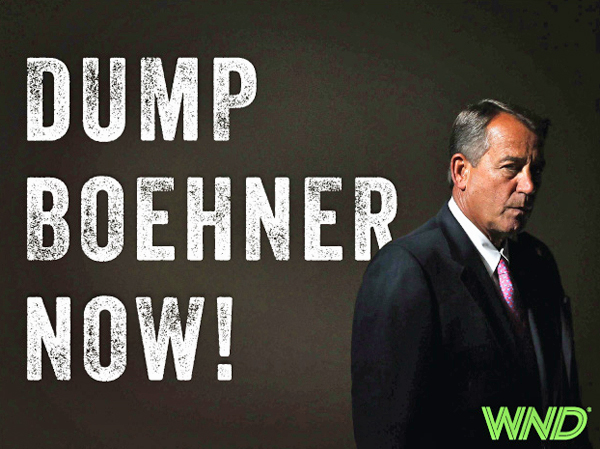 In another entry from the "you can't make this stuff up" department, here's a Jan. 24 WorldNetDaily article:
Why is House Speaker John Boehner the target of so much criticism from conservatives?

He'll tell the nation on "60 Minutes" Sunday his critics on the right are turning him into a "human piñata" so they can profit off their attacks.

"The issue with the tea party isn't one of strategy," he says. "It's not one of different vision. It's a disagreement over tactics, from time to time. Frankly, a lot is being driven by national groups here in Washington who have raised money and just beating the dickens out of me. It works. They raise money, put it in their pocket and pay themselves big salaries."
And then, there's the very next paragraph, in bold italic type:
Agree with Boehner? Then don't support "Dump Boehner Now" campaign. It allows you to reach every single Republican House member with hard copy letters with FedEx delivery guaranteed. So far, 575,000 have been delivered in two months.
That's right -- WND is promoting its anti-Boehner campaign, which generates a tidy profit for WND, in the middle of an article about Boehner complaining about political operatives profiting on anti-Boehner sentiment.
That's either monumental self-unawareness or monumental chutzpah. We're not sure which.
Posted by Terry K. at 10:24 PM EST