MRC Touts Bill Donohue's Censorship Push, Omits His Link to Bozell
Topic: Media Research Center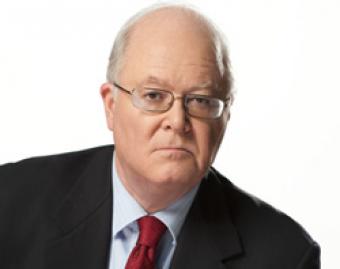 In a Jan. 9 CNSNews.com article, Susan Jones promotes Catholic League chief Bill Donohue's call for censorship of religious criticism, in which he blames the victim by suggesting that the staffers of Charlie Hebdo massacred by Islamist extremist had it coming because they were "pornographers disguised as satirists" suffering from "narcissism." Donohue also asserted there is no "moral right" to make fun of religion and the Charlie Hebdo cartoonists have no right to "do whatever they want."
Jones fails to report, however, that her boss, Media Research Center chief Brent Bozell, is on the board of advisers for the Catholic League. The MRC frequently fails to disclose Bozell's links to right-wing Catholic activists it promotes.
All of this raises an interesting question: Does Bozell endorse Donohue's call for censorship? After all, the MRC loves to call out any instance of religious criticism in the media no matter how deserved, as demonstrated by Dave Pierre's desperate attempts to dismiss concerns over the Catholic Church's history of sexual abuse.
We'd ask Bozell ourselves, but he's blocked us from following him on Twitter, apparently too thin-skinned to handle criticism.
UPDATE: Conservatives Hugh Hewitt and Noah Rothman have denounced Donohue's call for censorship and victim-blaming. By contrast, Jones offered no counterpoint to Donohue's view.
Posted by Terry K. at 4:52 PM EST
Updated: Friday, January 9, 2015 7:23 PM EST