Why Won't WND's Klein Identify Key Figure Named In Sex Scandal?
Topic: WorldNetDaily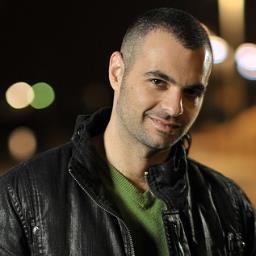 Aaron Klein writes in a Jan. 11 WorldNetDaily article:
One largely unasked question surrounding the Jeffrey Epstein affair is whether any current or former U.S. political figures were videoed frolicking with the financier's alleged ring of underage "sex slaves."

There is evidence Epstein kept cameras hidden in the bedrooms of his various homes. Damaging videos of sitting U.S. politicians abusing schoolgirls could constitute a national security threat, providing sources of blackmail for foreign countries.

Prince Andrew is the only currently serving political figure alleged to have participated in Epstein's underage activities. In court filings, Jane Doe No. 3, identified as 31-year-old Virginia Roberts, says that when she was 17 she was forced by Epstein to have repeated "sexual relations" with the Duke of York in London, New York and the U.S. Virgin Islands.
Klein is lying when he writes that Prince Andrew is the only political figure who has been named in the case. He makes no mention of the fact that lawyer Alan Dershowitz has also been implicated in the scandal (he has vociferously denied any involvement).
Why would Klein not report Dershowitz's alleged links to this scandal, even though he's a brand-name political figure? Perhaps because he's a buddy of Klein and WND.
In 2012, Dershowitz appeared on Klein's radio show to rail against Media Matters (disclosure: my former employer) for employing a blogger who had been critical of Israel. WND has promoted Dershowitz's views when they align with WND's right-wing political agenda (which seems to be increasingly often).
It appears that Klein is trying to protect Dershowitz by not naming him in the Epstein scandal -- after all, it can't be because the accusation may not be true, since WND has no problem publishing falsehoods.
Posted by Terry K. at 2:12 PM EST