MRC, Alveda King Try to Exploit Nicki Minaj's Pain
Topic: Media Research Center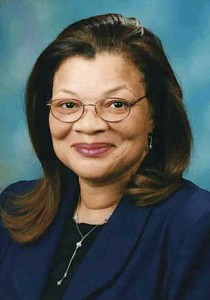 You knew that Nicki Minaj's admission that she is "haunted" by an abortion she had as a teenager would be catnip to anti-abortion activists. And true to form, the Media Research Center pounces and exploits her pain.
Katie Yoder writes in a Jan. 9 MRC item:
Despite the media's narrative, the loss of a little baby through abortion is not easily forgotten, according to pro-life leaders.

Dr. Alveda C. King, pro-life activist and niece of Martin Luther King, Jr., and others spoke at a Washington, D.C. press conference Jan. 8 to launch "Healing the Shockwaves of Abortion," a year-long initiative of the Silent No More Awareness Campaign to reach out to those impacted by abortion. At the event, Dr. King told MRC Culture that abortion will change even singer Nicki Minaj – and that Minaj will "reach that conclusion" that abortion "was bad for me" and "bad for my baby."

At the event, MRC Culture asked King, the Priests for Life Pastoral Associate and African American Outreach Director, how she responds to women like Nicki Minaj, who recently admitted that while abortion "haunted" her, she defines herself as pro-choice.

King acknowledged, "I was pro-choice early on." Referencing herself and Georgette Forney, a Silent No More Awareness co-founder who once had an abortion, she said, "We were protesting because we did not understand."

"Nicki basically said, 'Well I guess I must still say I'm pro-choice, or I would sound hypocritical because I had an abortion,'" she explained.
Yoder falsely privileges King with the "Dr." honorific even though her doctorate is honorary.
Yoder goes on to claim that the "Shockwaves" project "seeks to expose and heal the secrecy and silence surrounding the emotional and physical pain of abortion." If the movement's treatment of Nicki Minaj is any indication, the actual goal is to exploit other people's pain for their own political ends by claiming that some women's regret of abortion means that nobody should be allowed to have one.
Posted by Terry K. at 5:01 PM EST