What Is MRC's Mysterious Sports Blogger Freaking Out About Now?
Topic: Media Research Center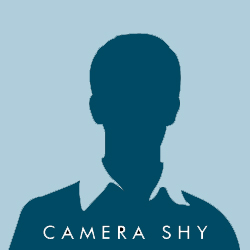 Media Research Center sports blogger Jay Maxson is as mysterious as ever (since he/she has no social media presence outside the MRC, we don't even know if that's his/her real name or even his/her gender, since "Jay" can work both as masculine and feminine). So what has he/she been freaking about lately?
Any and every media mention of Colin Kaepernick triggers him/her, so there's a post ranting about Kaepernick writing his memoir, prompting Maxson to declare that the book will "serve up the same garbage that turned off 32 NFL teams and alienated countless sports fans across America," adding, "The audio version could be particularly revealing if the tone of Kaepernick's voice reflects his hatred for country."
In Maxson's view, the only political opinion an athlete is allowed to speak publicly is a conservative one in general and support of President Trump in particular, so the 1980 Olympics hockey team gets praise for appearing on stage with Trump, and washed-up NFL quarterback turned washed-up minor-league baseball player Tim Tebow gets fawned over for "saying he'd rather be known for saving babies from abortion than as a Super Bowl-winning quarterback."
Following in the MRC tradition of jealously hating any journalist whocommits the offense of winning an award for their journalism, Maxson attacked USA Today writer for winning an award,huffing that "To win the Red Smith Award for sports writing is tantamount to having one's left-wing credentials enshrined by the Associated Press" (though he named no other examples of this happening). Maxson complained that "Brennan helped perpetuate the LGBT narrative" of pointing out that conservatives like Maxson hate gays in sports, which seems pretty accurate to us.
And, yes, Maxson does hate gays, as he/she reminded us in another rant:
Even though he's a member of the conservative Mormon Church, Hall of Fame quarterback Steve Young is very San Francisco. Young just bucked his LDS church and his alma mater, Brigham Young University, by tweeting support for LGBTQ students at the school where people are protesting the church's opposition to same-sex relationships.

This is no new revelation for Young (seen during his 2005 Hall of Fame induction in photo), a descendant of Brigham Young himself, but nevertheless much in tune with Speaker Nancy Pelosi's San Francisco social values.

[...]

The brother of Young's wife Barbara is homosexual, and they have been opposed to marriage as the union of one man and one woman for several years. In 2008, California voters affirmed that ideal by passing Prop 8. Despite the LDS position on marriage and sexuality, the Youngs posted a sign in their yard in opposition to that ballot proposition.
Maxson offers no evidence that Young is "opposed to marriage as the union of one man and one woman"; he does appear to support the expansion of marriage rights and benefits to same-sex couples.
Similarly, Maxson freaked out that retired NBA star Dwayne Wade brought his transgender child to an awards ceremony for an "LGBT pressure group," sneering, "Rather than address their child's gender confusion, father and step-mother have both chosen to become folk heroes to the LGBT agenda by celebrating a child's confusion."
Maxson was quick to adapt his/her schtick to the coronavirius era, complaining that the NBA's Utah Jazz was criticized for having the entire team and many team employees were tested for the virus when they were in Oklahoma City for a later-canceled game, at a time when few regular people could easily obtain tests.Macson whined: "Oklahoma should get credit for doing some things right though. It's not exactly the epicenter of the pandemic, and when out-of-staters brought the virus into the heartland state, Oklahoma jumped on that group and started testing. Sounds like pretty good strategy ... that just got in the way of the agenda of a writer for a progressive blog."
Posted by Terry K. at 4:17 PM EDT
Updated: Friday, March 27, 2020 6:51 PM EDT