AIM Lamely Defends Limbaugh After Receiving Presidential Medal
Topic: Accuracy in Media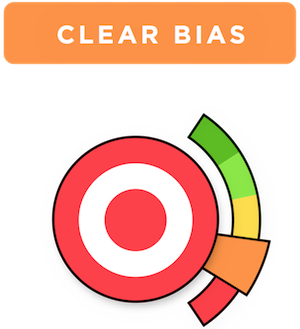 It appears that both Brian McNicoll and Carrie Sheffield have departed Accuracy in Media, which at this point leaves just Spencer Irvine to crank out the bulk of AIM's content, and his main qualification for the job is that he's the son of publisher Don Irvine and grandson of AIM founder Reed Irvine.
So we get lame pieces like Spencer's Feb. 6 item attempting to bash ABC for its coverage of Rush Limbaugh's receiving the Presidential Medal of Freedom from President Trump. Irvine complained that ABC "exclusively focused on Limbaugh's critics" and "failed to find and quote a single source in defense of Limbaugh's past comments and political views."Of course, given that Irvine himself failed to offer a defense of Limbaugh, it may very well be that there is no good defense of him. Irvine further complained:
The news outlet cited multiple critics on social media without sourcing these critics or their arguments, which alleged that "Limbaugh has made numerous derogatory comments about minority groups as well as offensive comments about AIDS and the LGBTQ community, suicide and many other sensitive topics and marginalized communities."

It also listed multiple reasons to discredit Limbaugh and his award, such as Limbaugh's comments that abortion activist Sandra Fluke was a "slut" for her abortion views. ABC News acknowledged Limbaugh apologized for insulting Fluke.

ABC News's article highlighting Limbaugh's critics lacked fair treatment and neutrality and neglected to present the opinions and views of his radio show listeners.
Irvine didn't mention the fact that Limbaugh's so-called apology to Fluke was half-hearted at best, apologizing only for "word choices" and defending himself by insisting that he was merely "illustrat[ing] the absurd with absurdity."
The next day, Irvine bashed NowThis News, AIM's odd new target, for doing much the same thing, grumbling that "NowThis News said Limbaugh is 'a right-wing radio host known for having sexist and racist views'and said that Limbaugh is 'unapologetic for his racist and sexist views.' It listed several examples, such as calling abortion advocate Sandra Fluke a 'slut.' The website failed to tell its readers that Limbaugh has since apologized for insulting Fluke. Again, He complained that NowThis "did not offer any other defense or counter-argument to its claims that Limbaugh was a racist and a sexist" but, again, Irvine failed to offer one himself.
Irvine concluded by huffing: "Journalists should back up their claims with evidence or quotes from both sides of the political aisle or issue, but in this case, NowThis News failed to offer a fair defense of Limbaugh's words or his legacy. Instead, its audience read a biased article that portrayed Limbaugh in a negative light." Irvine seems to have forgotten he works for AIM, which has a legacy of unfair, biased, and outright false attacks against those it deemed its political enemies, particularly Barack Obama and the LGBT community.
Posted by Terry K. at 9:23 PM EST