CNS Lets Another Trump White House Lie Stand Uncorrected
Topic: CNSNews.com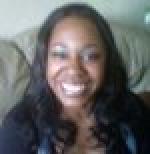 CNSNews.com reporter Melanie Arter has a bad habit of repeating Trump White House falsehoods and misinformation without correcting them. She does it again in a June 14 article:
White House Press Secretary Sarah Huckabee Sanders responded to reports Tuesday that she was planning to leave her White House post at the end of the year, asking if CBS News knows something she doesn't know about her plans and her future.

"Does @CBSNews know something I don't about my plans and my future? I was at my daughter's year-end Kindergarten event and they ran a story about my 'plans to leave the WH' without even talking to me. I love my job and am honored to work for @POTUS," Sanders tweeted Wednesday.
But Arter failed to highlight the fact that Sanders is lying. She even includes a quote from the CBS article (to which she curiously failed to link) explicitly nothing that Sanders failed to respond to "repeated requests for comment before this story was published." Which means that contrary to Sanders' claim, CBS did try to talk to Sanders; she simply refused to respond to the request, then dishonestly complained that CBS ran its story without talking to her.
As the Washington Post points out, the Trump White House regularly uses this tactic as a way to discredit media outlets.
It would be nice if Arter reported facts instead of taking dictation from the Trump White House.
Posted by Terry K. at 1:00 PM EDT