Mysterious MRC Sports Blogger Defends Trump, Backs Extremist Minister Over Super Bowl
Topic: Media Research Center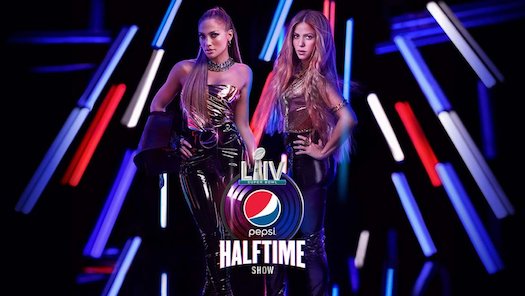 Mysterious Media Research Center sports blogger Jay Maxson served up two unsurprising posts regarding the Super Bowl. First, he defended President Trump's substance-free remarks about the Super Bowl prior to the game by somehow blaming Obama:
Blame it on "Basketball Jones" sports junkie and former President Barack Obama for making sports analysis a presidential priority over world and domestic affairs. President Donald Trump passed on an opportunity to break down the Super Bowl match-up with the detail his predecessor did on NCAA Tournament brackets, and that makes the current occupant of the Oval Office ignorant about who's even playing in the NFL championship game.
Maxson then defended Trump's know-nothingness by portraying him as being so awesome doing other things and denying the mere idea that the president doesn't know anything about the game:
This president supposedly knows nothing about the Super Bowl, though his attention might be distracted by the coronavirus, "an impeachment trial being soggily conducted in the Senate," an economy to be kept running, recalcitrant countries with whom to diplomatize, and, generally, a whole-ass world to worry about."

Make that an unprecedented economy. Add restoring the nation's court system, creating jobs, eliminating terrorists and fighting off bogus impeachment attempts.

[...]

President Trump -- a man who previously tried to become an NFL owner, friend of Tom Brady and Jim Brown, the candidate for re-election who's running a Super Bowl ad -- doesn't know who's playing in the biggest sporting event of the year? Ludicrous.
Then, in a Feb. 9 post, Maxson echoed the freakout at MRC division CNSNews.com to the halftime show by Jennifer Lopez and Shakira, rushing to the defense of a far-right minister who attacked the show:
A former prep football coach in Ohio, now the host of a Christian ministry podcast, is under fire for threatening to sue the NFL over last week's raunchy Super Bowl halftime show. Dave Daubenmire says the performance by Jennifer Lopez and Shakira was pornographic and children watching at home should not be subjected to such. The Complex Sports blog and Right Wing Watch ripped Daubenmire for watching the program and then saying his eternal salvation had been put at risk.

Daubenmire said on the podcast he wants to sue the NFL "for $867 trillion," but later told Newsweek that figure was "a hyperbole." "I said it right off the top of my head, I just threw some big number out there. In my opinion, there's not a big enough number to sue them for.
But in benignly portraying Daubenmire and equating him with James Dobson in denouncing the "trash" show, Maxson failed to tell his readers just how racist and homophobic Daubenmire is. Maxson attacked Right Wing Watch without evidence as a "far Left hate group," but ithas documented how Daubenmire has blamed interracial marriage for weakening America and declared that Prince Harry's marriage to Meghan Markle has "poisoned" the royal bloodline. Daubenmire has also asserted that homosexuality must be re-stigmatized and referred to Democratic presidential candidate Pete Buttigieg as "Mayor Pete Buttplug." Further, Daubenmire has declared his "deep respect" for an anti-abortion extremist named John Brockhoeft, who spent years in prison for firebombing several women's health clinics.
By endorsing Daubenmire, this is what Maxson is endorsing.
Posted by Terry K. at 3:51 PM EST
Updated: Sunday, March 8, 2020 3:52 PM EST