WND 'Muslim Mafia' Lawsuit Grinds Forward
Topic: WorldNetDaily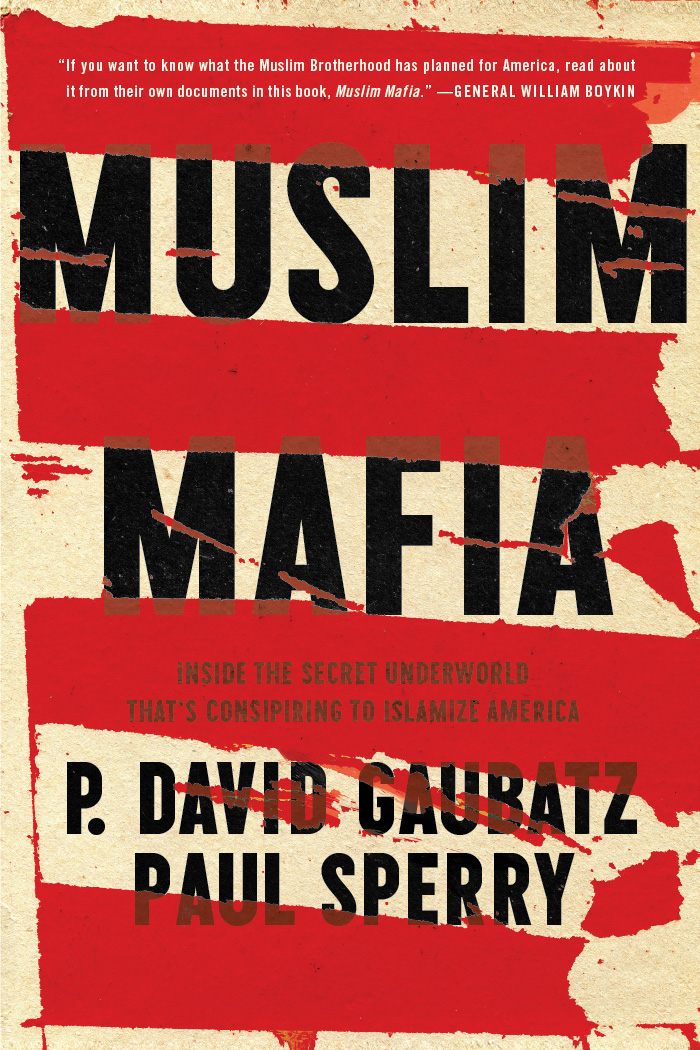 In May, WorldNetDaily's Art Moore penned an article -- updated for unclear reasons on Sept. 14 -- touting the apparently upcoming trial over the WND-published book "Muslim Mafia." Needless to say, it's a puff piece for WND's side of the case.
To recap: Anti-Muslim activist David Gaubatz -- who has admitted that most anti-Muslim groups are in it for the money -- recruited his son, Chris Gaubatz, to get a job as an intern at the Council on American-Islamic Relations office in Washington, D.C., where he stole in Moore's words, "some 12,000 pages of documents that were headed for a shredder," the contents of which were turned into "Muslim Mafia" (co-written by discredited reporter Paul Sperry). CAIR sued the Gaubatzes as well as the Center for Security Policy, which helped the Gaubatzes with their little sting, accusing theft and other claims.
Moore rants of CAIR: "Lacking any grounds to rebut the overwhelming evidence that it actually is a Muslim Brotherhood front, the group amends it complaint then prolongs the case through frivolous motions until finally, after eight years, a trial is set to be scheduled." But Moore provides no evidence that CAIR did such a thing -- indeed, WND provides no links at all to any legal document from the case.
Meanwhile, the American Freedom Law Center, which is representing the CSP, sheds a little more light on the subject than WND does; as of 2014, it was trying to obtain a summary judgment against CAIR, which was mostly denied in 2015. Dragging that out doesn't seem to be CAIR's fault.
Now, we've been writing about this case since 2009, and one sticking point remains that WND is still not eager to definitively answer. CAIR has claimed that Chris Gaubatz signed a confidentiality agreement upon his employment there -- something that, to our knowledge, Gaubatz has never explicitly denied.
Moore's article indicates this denial still doesn't exist in running down the defenses Gaubatz's legal team plans to use: CAIR doesn't legally exist, and the First Amendment trumps any privacy agreement.
Now, the last time a lawsuit involving WND dragged on this long, it was when a Tennessee car dealer sued WND for falsely portryaing him as a drug dealer. WND abruptly settled it shortly before it was to go to trial with a secret settlement that included a public apology to the car dealer for falsely defaming him.
Will this lawsuit end the same way? We shall see.
Posted by Terry K. at 1:43 AM EDT