AIM Pretends PragerU Is Merely An 'Education Non-Profit'
Topic: Accuracy in Media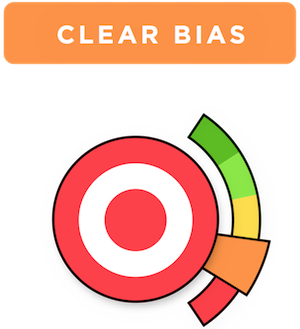 Like the Media Research Center, Accuracy in Media tried to apply spin to the federal appeals court that upheld YouTube's right to monitor its private property against the "censorship" charges from right-wing content mill PragerU. Being the current iteration of AIM, though, it came with a focus on its new obsession, the obsucre online-only media outlet NowThis News.
In a Feb. 28 post, Spencer Irvine complained that NowThis accurately identified PragerU -- which he benignly described as "creat[ing] videos on topics across politics, philosophy, and economics and hav[ing] various guest speakers narrate the videos from a right-leaning political or cultural perspectiv" -- eas a right-wing content mill:
NowThis News claimed that YouTube "has been fertile ground for PragerU's founders and funders to reach young people without traditional gatekeepers like parents and schools." The website's word choice insinuated that PragerU was circumventing young people's parents and school staff, which was an odd choice of words. There should not be problems with companies directly communicating their messages to their consumers or clients, which is what PragerU is doing.

Also, NowThis News called PragerU a "right-wing media machine" instead of using the organization's official definition as an education non-profit. The phrase that NowThis News used was misleading because it presented an opinionated phrase as factual and correct.
In fact, as we noted, PragerU admitted that it does target students around school and parental authority. Also, conservatives have plenty of problems with "companies directly communicating their messages to their consumers or clients" when those consumers are students and the message is considered "liberal."
Further, Irvine accepted PragerU's claims of YouTube "censorship" at face value when there is in fact no actual censorship going on. YouTube merely assigned some videos as restricted, which are in fact only restricted when the user has turned on restricted mode.
Finally, PragerU may be the "education non-profit" Irvine claims it is, but it doesn't meant that it is also a right-wing media machine -- you know, not unlike AIM itself.
Posted by Terry K. at 9:57 PM EDT