MRC Finally Gives Graham Sole Credit For The Column He Writes
Topic: Media Research Center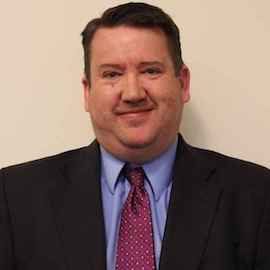 Back in 2014, it was revealed that Media Research Center chief Brent Bozell didn't actually write his twice-weekly syndicated column -- director of media analysis Tim Graham did. While both Bozell and Graham refused to comment publicly on the controversy (and an MRC spokesperson ludicrously insisted the situation was no different from President Obama having speechwriters), the syndicator gave Graham a co-byline, though neither it nor the MRC archives applied his byline retroactively to the years of columns Bozell "wrote."
Interestingly, six years almost to the day that Bozell's deception was revealed, his byline mysteriously fell off his column, leaving Graham as the sole credited author. Graham's first solo column was Feb. 19, a rant about long-forgotten (except at the MRC) lawyer Michael Avenatti. The tone of the column didn't change, of course -- Graham has been writing it all along.
Oddly, the MRC didn't see fit to mark this occasion publicly, or explain why Bozell decided to take his name off the column -- though it seems some sort of agreement may have been reached to fully credit Graham after six years, given the precise timing of this move. It's almost as though it was a little ashamed of this whole episode and didn't want to remind people of Bozell's selfish deception.
In that interim period, we gave Graham top billing for his column ahead of Bozell, so we congratulate Graham for finally getting sole credit for his work. Too bad your boss has been such a jerk about this and won't even give you the common courtesy of a public handoff.
Posted by Terry K. at 9:56 AM EST