MRC Silent On Management Turmoil At Its Media Partner
Topic: Media Research Center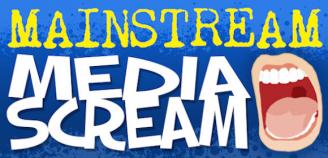 The Media Research Center brags that "Since late January of 2012, the Washington Examiner's Paul Bedard has once a week featured a 'Mainstream Media Scream' selection in his 'Washington Secrets' column." That gives the Examiner protection from criticism by the MRC -- it touted stories from the Examiner that used anonymous sources despite regularly attacking other media outlets for their reliance on anonymous sources, it gave a pass to an Examiner writer who posted a nasty tweet about Rep. Alexandria Ocasio-Cortez, and it's certainly never going to critique Bedard himself for being a pro-Trump shill.
So -- just as it did with similar turmoil at Fox News -- the MRC has chosen to remain silent about management turmoil at the Examiner, driven by complaints of sexual harassment and abusive behavior.
Last month, Toby Harnden was forced out of his job as Examiner managing editor after being accused of mistreating staffers and making sexist and homophobic comments about employees, documented through email and recorded conversations. Ironically, they were documented by an editor who had been fired the week before for sending a lewd video to colleagues. That editor also exposed some winghut welfare at the website, including one editor who gets a salary plus a $40,000 "sweetener" from a conservative nonprofit and another editor who is not terribly productive.
Then, earlier this month, another top editor quit the Examiner, citing how Examiner leadership enabled Harnden's abusive behavior, specifically citing current Examiner editor in chief Hugo Gurdon for doing nothing about it, and failing to conduct a promised internal investigation after Harnden's departure. The editor also cited a graphic purporting to identify "rape victims" at the top of a "privilege pyramid."
The Examiner also apparently stopped doing stories on Fox News that could be considered negative in an effort to get the network to reverse a ban on Examiner writers appearing on it.
This is whom the MRC is partnering on content with. No wonder they won't say a word about it.
Posted by Terry K. at 9:08 PM EDT