WND Finds Another Military Man to Endorse Overthrow of Obama
Topic: WorldNetDaily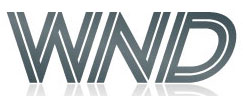 WorldNetDaily sure loves folks who are essentially calling for a military coup against President Obama.
WND finds another one in former Army colonel Harry G. Riley, and Bob Unruh devotes a Jan. 4 article to his coup attempt:
"There is not much time and the only planning necessary is to select a starting date, which we have done, and then show up in Washington, D.C., on that date, and plan to stay for the duration. The goal is restoring the U.S. Constitution as the law of the land, removing the lawless leadership," Riley explained.

"Will this be a cake-walk? No, it will be painful, and some people may die because the government will not be non-violent; some of us will end up in a cell, and some may be injured. If that's what it will take to save our nation, do we have any choice? Freedom loving Americans will say there is no choice, we must begin the second American Revolution. Not with guns, but with millions of Americans demanding a return to constitutional government and the resignation of Obama, Biden, Reid, McConnell, Boehner, Pelosi, and Holder as a start…then the constitutional restoration process can begin."

He urged "all organizations, groups, particularly veterans and military retirees, [to] begin planning to visit Washington, D.C., beginning May 16, 2014."

His plans seems to align mostly with what another retired military leader, Maj. Gen. Paul Vallely, has advocated.
You'd think that WND would be more wary of military power, given that it has latched onto the death of Miriam Carey as an example of police excess. But it appears WND hates Obama more than it fears the military.
Posted by Terry K. at 2:20 PM EST