Newsmax Tries To Attack Roger Ailes Bio
Topic: Newsmax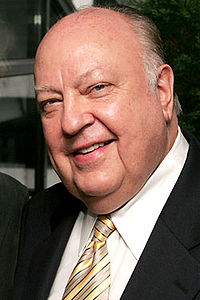 Just because Newsmax has been broadly covering the Chris Christie bridge scandal doesn't mean it has abandoned its conservative agenda. As with the Media Research Center, that agenda is all that's needed to attack Gabriel Sherman's new biography of Fox News' Roger Ailes.
A Jan. 15 Newsmax article by David Patten highlights how "liberal media critic" Michael Wolff has criticized Sherman's book. Patten notes that "Wolff is no friend of Ailes, Fox News or its parent company, News Corp. Wolff wrote his own controversial book attacking Fox's founder Rupert Murdoch." But he fails tomake the more likely connection that it's a competing book, not media analysis, that's making Wolff criticize Sherman's book.
Patten also makes this odd complaint about Sherman:
Sherman insisted fact-checkers carefully reviewed his work prior to publication and said that repeated requests to interview Ailes were declined.

But Sherman never bothered to contact Fox's press department to share his myriad number of allegations against Ailes for "fact checking" and Ailes rebuttal, a standard journalistic practice.
If Fox wouldn't make Ailes available to Sherman, why would they acknowledge his book by permitting him to fact-check it? Yet Patten identifies no fact in the book that anyone at Fox News has substantively contradicted.
Posted by Terry K. at 7:26 PM EST