WND's Esquire Lawsuit Tossed Again; Klayman Remains A Failed Lawyer
Topic: WorldNetDaily
Failed lawyer Larry Klayman continues his record of failure -- not that you'd know it from reading WorldNetDaily.
The headline on WND's Nov. 26 article on its lawsuit against Esquire magazine is laughably vague: "Court rules in WND's 'birth certificate' lawsuit; 'This is an issue for the jury to decide.'"

It's not until you actually read the story that you realize that 1) WND's lawsuit was dismissed yet again, this time by a federal appeals court, and 2) the person quoted as calling for a jury trial was not a judge but Klayman. WND is so clearly incapable of objectively reporting on itself that it can't even put the main fact of the story in the headline.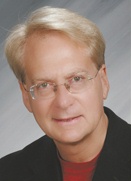 The article curiously fails to link to the ruling, even though it was posted online, and it waits until the 11th paragraph to actually quote from the ruling while giving copious space to Klayman rant about why the lawsuit should not have been dismissed (but is really just demonstrating why he sucks as a lawyer).
Surprisingly, WND actually tells the readers the gist of why its lawsuit was dismissed -- no "reasonable reader" would take Esquire's satirical blog post about WND pulping Jerome Corsi's birther book seriously -- though it buries excerpts from the ruling with blather from Klayman. WND didn't tell readers, however, that the judges also pointed out that WND editor Joseph Farah "immediately recognized the blog post as a 'parody,' although he told The Daily Caller that in his view it was 'a very poorly executed' one" -- one of the reasons lower courts had dismissed WND's lawsuit, or that the judges ultimately ruled that Klayman had failed to state a legitimate claim.
WND also gives space to Klayman to spout his trademark Obama derangement:
Klayman added that in the current political environment, suggesting in any way that Obama might not be eligible would be career suicide for a jurist.

"These judges know that if they make an unpopular decision against the establishment that they will never be able to be promoted to the Supreme Court or any other position they might get through political patronage," he said.
WND apparently doesn't realize that quoting such lunacy only makes Klayman appear even crazier -- and makes people wonder why WND has such trust in this incompetent lawyer.
Posted by Terry K. at 12:37 AM EST