WND's Klein Tries, Fails to Discredit NY Times Benghazi Story
Topic: WorldNetDaily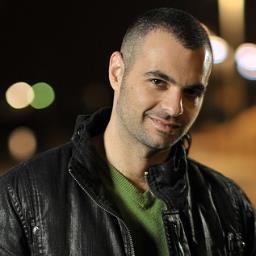 WorldNetDaily's Aaron Klein is so desperate to discredit the New York Times' series debunking right-wing myths about the Benghazi attack that he devoted three whole articles to attacking it.
In a Dec. 29 article, Klein complains that the Times' report claiming that an anti-Muslim video played a major role in sparking the attack is a contradiction of findings in the State Department's Accountability Review Board report of the Behgazi incident. This would be the same ARB report that Klein touted as having been discredited a couple months earlier by a "60 Minutes" report by Benghazi. Of course, Klein flip-flopped when the "60 Minutes" report itself turned out to be discredited.
In an article the next day, Klein tries to do a little fine parsing by claiming that the Times' claim that al-Qaeda did not play a role in the Benghazi attack is "directly contradicted" by earlier Times reporting that "Al-Qaeda-leaning" terrorists had training camps near Benghazi. Of course, one does not have to do with the other.
In a Dec. 31 article, Klein claims another purported contradition, that the lack of evidence al-Qaeda played a role in the assault differs from earlier Times reporting naming the "al-Qaida-linked group" Ansar al-Sharia as having led the attack. But as Media Matters points out, Ansar al-Sharia's desire to emulate al-Qaeda or having some murky links to al-Qaeda does not mean that the attack was conducted by al-Qaeda -- as in the core group founded by Osama bin Laden. Klein is using an overbroad definition to imply a link that is more solid than has been documented.
Klein really is rather desperate to cling to the right-wing narrative on Benghazi. In October, he cranked out three articles in a futile attempt to discredit a Media Matters e-book. (Disclosure: I'm employed by Media Matters.) That's what happens when you put a partisan political narrative before reality.
Posted by Terry K. at 1:44 AM EST