WND's Flaherty Is Mad That Feds Won't Race-Bait Like He Does
Topic: WorldNetDaily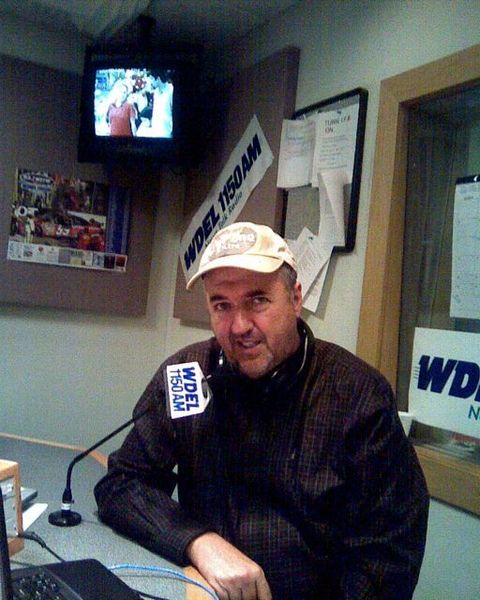 Federal prosecutors' plan to charge a white man with a hate crime for engaging in a "knockout game" attack on an elderly black man has set off WorldNetDaily's Colin Flaherty. Why? Because the feds won't race-bait like he does.
Flaherty unleashes his rage in a Dec. 31 WND article by Drew Zahn:
Colin Flaherty, who researched and documented hundreds of cases of racial violence for his 2013 book, "White Girl Bleed A Lot: The Return of Racial Violence to America and How the Media Ignore It," told WND the administration may be using the case to manipulate public opinion on the Knockout Game.

"I have uncovered hundreds of recent examples of black mobs and black teens taking violent actions toward specifically white targets. There can be little doubt there is a racial motivation behind these crimes," Flaherty told WND. "Where have Obama and his DOJ been until now?

"White people don't have a monopoly on hate," Flaherty continued, "and it smacks of some alternate agenda for this administration to ignore scores of black hate crimes until a white hate crime is found to finally pounce upon."
Here we see Flaherty's race-baiting agenda laid bare.Flaherty offers no proof that the crimes he singles out are racially motivated; he has simply decided that because the attacker is black and the victim is white, there is ipso facto a racial motive.
Flaherty wouldn't be a WND writer if he didn't buy into right-wing conspiracies, and he does so here:
Flaherty suggested that "agenda" may be to keep the state of racial tensions in the U.S. under wraps.

"For years, there has been an effort to scrub news stories about these crimes of any details about the assailant's race," he explained. "The press has been so determined to avoid any mention of violence among blacks, that it has created a false narrative that it's only 'youths' committing these crimes. I have to wonder if the administration didn't deliberately seize upon this case, knowing the publicity would further the narrative there's no problem with black violence in America, just random violence."
But Flaherty has never proven there is a "problem with black violence in America" -- all he has done is cherry-pick isolated incidents to perpetuate a race-baiting narrative, to the point where non-blacks (and non-humans) are included as members of his scary "black mobs."
Zahn performs his own race-baiting in the article, claiming "knockout game" incidents are "typically black violence" with assailants who are "usually black."
Posted by Terry K. at 12:53 PM EST