Newsmax Gets Into the AP Headline-Rewriting Business
Topic: Newsmax
CNSNews.com has normally been the one to rewrite Associated Press headlines to add right-wing slant. Now, Newsmax is getting in on the game.
A Jan. 28 AP story was sent out with the headline "New DHS chief endorses 'earned' citizenship idea." But after Newsmax got a hold of it, the headline read "Obama's New DHS Chief: Amnesty for Illegals 'Matter of National Security'."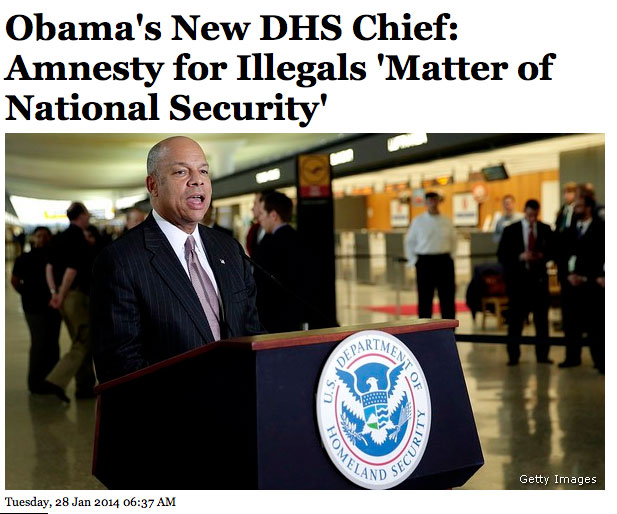 The DHS chief said nothing about "amnesty for illegals." The only reference to "amnesty" in the article came during a reference to how Republicans have criticized immigration reform as "back-door amnesty." Indeed, as we've
noted
, because the proposed path to citizenship in immigration reform includes numerous conditions before citizenship would be made available, it is not, by definition, "amnesty."
Posted by Terry K. at 10:48 PM EST