Newsmax's Bernard Kerik Image Rehab Campaign Continues
Topic: Newsmax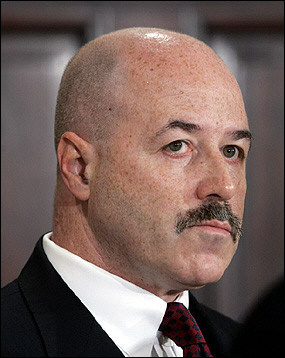 Bernard Kerik was one of Newsmax's first image rehabilitation projects, right up until he went to prison. Now that Kerik is out, the rehab project has continued.
The latest effort is a Dec. 31 article by Sandy Fitzgerald that largely rehashes a New York Daily News item about how Kerik plans to sue his defense attorney for allegedly working with prosecutors to send him to prison. There are a couple token paragraphs noting the attorney's side of the story, but much of Fitzgerald's article is dedicated to supporting Kerik's claims.
In case Newsmax's intent wasn't clear, the b ottom of thet article links to a 2009 puff piece headlined "Bernie Kerik, The Trial of an American Hero." As we documented at the time, the article hides facts in order to portray Kerik as the victim of "overzealous federal prosecutors."
Posted by Terry K. at 10:54 PM EST