Newsmax Comes to Huckabee's Defense
Topic: Newsmax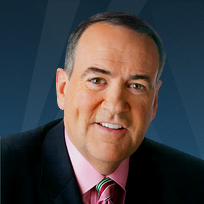 Newsmax is standing on the side of Mike Huckabee when it comes to his comments accusing Democrats of believing that "Uncle Sugar" must provide for women who "cannot control their libido."
A Jan. 24 article by Melanie Batley repeating Huckabee's claim that NBC's Kasie Hunt and CNN's Dana Bash distorted his meaning when they "erroneously tweeted" his remarks. But has Slate's Dave Weigel points out, both outlets corrected their original tweets, and all reporting since has been based on accurate quotes of what Huckabee said.
Batley also repeated a Fox News claim that Democrats were "trying to fundraise off of Mr. Huckabee's taken-out-of-context quotes." But she didn't report that Huckabee is fund-raising off his remarks too.
John Gizzi joined in with a Jan. 24 article touting how Republicans "rallied behind" Huckabee, complaining that "breathless reports in the media focused almost exclusively upon 54 words that dealt with the Democrats' claim that Republicans have been waging a 'war on women.'"
Then, in a Jan. 25 article, Todd Beamon claimed that Huckabee "again attacked the mainstream liberal media bias that led to inaccurate reporting of his remarks about government-funded contraception this week, saying he was 'offended by their misinterpretation.'" Again, the media has been accurately reporting his remarks. Weigel notes: "For Huckabee to be a victim here, the rest of the media would have had to rely on the botched quotes. Didn't happen."
Beamon also touted how Huckabee claimed White House press secretary Jay Carney "was reacting to a completely phony story" when Huckabee's remarks were read to him at a White House press briefing. In fact, as Weigel notes, the reporter who read Huckabee's quote to Carney got it right:
The next day, as this Twitter thread started by Matt Lewis demonstrates, conservatives were piling on reporters for refusing to admit that "the narrative" was false. It's a fascinating exercise in ref-working, an attempt to define Huckabee's gaffe as a media gaffe.
Don't expect Newsmax to tell the full truth here.
Posted by Terry K. at 9:30 PM EST