The MRC Is Still Trying to Exonerate Herman Cain
Topic: NewsBusters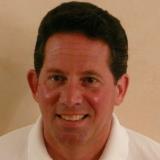 Back in the early days of the 2012 presidential campaign, the Media Research Center was an aggressive defender of Herman Cain after allegations of sexual harrassment surfaced -- one of the benefits of being a personal friend of MRC chief Brent Bozell, apparently.
And, it appears, the MRC will never stop defending Cain. Noel Sheppard wrote in a Nov. 2 NewsBusters post on a new book claiming that fellow onetime Republican presidential candidate Jon Huntsman was the person who floated the sexual harrassment claims about Cain:
As for Cain, readers will certainly recall an October 2011 hit-piece in Politico accusing him of inappropriate behavior with two women.

Although Cain denied the allegations, the media firestorm that ensued was so fierce that he eventually withdrew from the race.

Not surprisingly, as soon as he exited, the accusers went back into their holes and we heard nothing more about the matter. Nothing.

Funny how that happens.
You mean like how we never really heard from Paula Jones again after President Clinton left office?
Sheppard also appears to have forgotten that the central fact of the claims against Cain -- that the National Restaurant Association did reach monetary agreements with two women to settle harassment claims while Cain headed the group -- has never been disputed, including by Cain himself.
That would seem to count for something. To Sheppard, though, telling the truth about Cain is just a "hit-piece."
Posted by Terry K. at 9:47 PM EST