WND Unhappy '12 Years A Slave' Accurately Depicts People Using Bible to Justify Slavery
Topic: WorldNetDaily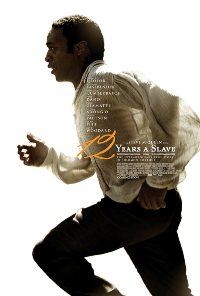 Drew Zahn's Nov. 17 WorldNetDaily review of "12 Years A Slave" is lavish with praise for the movie ... except for the part about how it tells how pro-slavery forces used the Bible to justify slavery. Why? Because if that gets around, people might stop believing the Bible:
Even more troubling, however, was the film's frequent assault on the Bible.

I won't say "assault on Christianity," per se, for the faith of the slaves in the film was often a balm, a positive influence in times of need.

But on multiple occasions in "12 Years a Slave," a white plantation owner is seen reading or quoting the Bible to his slaves while in the background or voiceover you hear his slaves being whipped, screaming or otherwise suffering.

Yes, the Bible was twisted by many to justify slavery. That's a part of American history. It's a shameful part to be sure.

But again, I ask: What impact does this depiction have on audiences today?

My concern is that it paints Southern Christianity – which prizes the words of Scripture and the value of the gospel – if not all of biblical Christianity, as inherently hypocritical. It turns the Bible-quoters into villains, when the Bible-quoters are actually holding out the greatest hope for America today.

Director Steve McQueen draws a brilliant picture, but I'm concerned he paints with way too broad a brush here. After all, belief in the Bible laid the foundation for America's fundamental beliefs in equality and the value of every individual. It was the biblical faith of William Wilberforce that led him to campaign tirelessly against slavery and see it outlawed in the British Empire.

It really all boils down to this: American slavery was a shameful, abhorrent practice. It violated in the most basic and obvious ways the Christian principles upon which this nation was founded and the virtues of freedom and equality those principles engendered.

But how do we in 2013 handle this shame?

"12 Years a Slave" rips the scabs off the wound – and all the more effectively for how well it's made – but what are we going to do with the fresh bleeding? I'm doubtful most Americans will see from "12 Years a Slave" that our healing and redemption comes in Christ. I'm concerned the way the Bible is depicted in it, that modern Americans will run further from the healing we need, rather than nearer.
Zahn might also be concerned that conservative Christians using the Bible to justify discrimination against gays -- a driving force at WND -- will be perceived in the same light as those who used the Bible to justify slavery. He obviously can't have that.
This is what happens when people like Zahn put adherence to an ideology before anything else.
Posted by Terry K. at 8:09 PM EST