Alveda King Hides Full Truth In Case of Anti-Abortion Teacher
Topic: Newsmax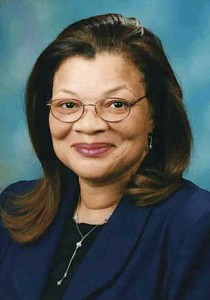 "Dr." Alveda King writes in a Nov. 12 Newsmax column:
Bill Diss has a passion for teaching young students. He has risked and sacrificed much of his life to make a difference in the lives of his students. Parents extol his efforts, and youngsters cherish his role as a mentor in their lives. Yet school authorities are making a grandstand effort to tar and feather him.

His teaching license is being challenged because he advises his students to make healthy choices which don't include the agenda being forced upon students by Planned Parenthood and other agencies who promote "free sex" and similar agendas.

Mr. Diss and indeed all teachers who genuinely care about teaching and empowering students with the ability to think, learn, and live long, healthy, and productive lives need our help. If you live in the Portland, Ore., area, please attend the November 14 hearing where charges are being brought against him. If not, please call or write the authorities to demand justice for Bill and his students and their families who appreciate him.

[...]

Please, let's pray for Bill Diss, his students, and their families, and indeed all educators who are being attacked for exercising their constitutional rights of freedom of speech while their adversaries are being paid by our tax dollars to distribute condoms, easy access to abortions, harmful birth control products, and deceptive propaganda that will stunt the intellectual and moral development of the generations to come.
King makes sure not to mention evidence of questionable and unprofessional behavior by Diss toward his students. The Oregonian reports:
According to multiple district employees questioned by (school district legal counsel Stephanie) Harper at the hearing, Diss frequently prompted complaints from students who said he yelled at them. One student told district officials Diss said they would end up on Southeast 82nd Avenue, a reference the student associated with prostitution or drug addiction, according to Carol Campbell, Benson's former principal.

Campbell, who is now at Grant, also testified that Diss had used another student's name in a test question, in which the student was in a burning building. Other students told Campbell that Diss had frequently picked on that same student, she testified.

Frank Scotto, the human resources regional director, said he was concerned about reports of Diss often yelling and ordering students to address him as "sir."

"It was beyond firm and strict," said Scotto, calling Diss "militaristic" and "harsh."
King doesn't mention that there is a body of evidence against Diss that has nothing to do with his anti-abortion advocacy.
Posted by Terry K. at 11:50 AM EST