CNS' Starr Frowns On State Department's 'Transgender Day of Remembrance'
Topic: CNSNews.com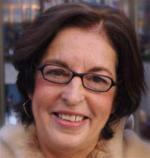 Last week, CNSNews.com's Penny Starr was gay-baiting recipients of the Presidential Medal of Freedom by obsessing over the sexual orientation of two of them.
Starr followed that up with a Nov. 22 article freaking out over Secretary of State John Kerry marking a "Transgender Day of Remembrance."
While Starr played it straight and didn't report any anti-gay tirades, she's so anti-gay herself that this story's existence is a demonstration of her disapproval of the "Transgender Day of Remembrance."
Has CNS ever considered keeping reporters with strong personal views on certain subjects -- as Starr clearly does on gays and abortion -- from reporting "news" articles on those subjects? Apparently not, even though that's the standard CNS' parent, the Media Research Center, demands of the "liberal media."
Posted by Terry K. at 8:24 PM EST