Bozell Can't Quite Admit He's Heathering Scarborough
Topic: Media Research Center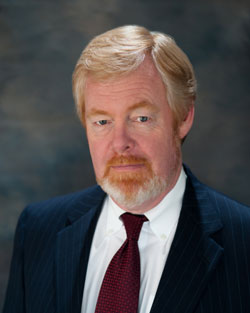 Brent Bozell is not done Heathering Joe Scarborough, it seems.
On the heels of a column completely dedicated to bashing Scarborough for not lying about Mitt Romney's bleak presidential prospects and, thus, putting right-wing ideology ahead of reality, Bozell cranked out an open letter after Scarborough said on a radio show that Bozell was "very angry" with him for pointing out incompetently run Republican campaigns. Bozell, of course, is pretending he's not:
It is amazing. There's not a single thing you said about me that is true. What amazes is that you know you're not telling the truth and still you say it.

-- I was never "very angry" with you for saying critical things about Romney. I am critical of you for writing books at night lecturing Republicans on how they can win while spending your mornings on that network of yours doing what hosts on that network do: trashing Republicans at every opportunity.

-- I was "very angry" at you for pointing out that Romney was a flip-flopper? Joe, Joe: Next you'll state I endorsed Obamacare. But since you raised the subject of flip-flops, try this one on for size: You savage conservatives on a regular basis, then rush to chest-thump: "I'm a conservative first!" Maybe it's not a flip-flop. Maybe it's just intellectual dishonesty and nothing else.

-- "Just like he defended John McCain, he was very angry when I was critical of John McCain." The only person who finds that assertion more ridiculous than I do would be John McCain.

-- "[T]his all started when I started criticizing George Bush in 2004 for his big spending Republicanism." You've said the same thing about Rush Limbaugh. And Sean Hannity. And Mark Levin. You said it to me, remember? And remember how I told you you were being ridiculous? You say that about anyone critical of you, including now me. Joe, tell me: Is it that you're foolish or is this just intellectual dishonesty -- again?

-- Of me you say, "There are a lot of people in Washington DC who love establishment Republicans and make a lot of money churning up controversy, and basically say, "Be on our side no matter what." Joe, open the windows at MSNBC. The sound you'll hear in the distance is Capitol Hill erupting in laughter.

-- "He never criticizes me on ideology." Good Lord, how direct must I be to register on that score? More intellectual dishonesty. (Are we seeing a trend here, Joe?)

-- And finally, in this short exchange you find a way to suggest three times that I'm "very angry" with you. I'm not, Joe.

You're not worth it.
Needless to say, the fact that Bozell felt the need to crank out this open letter is all the evidence one needs to see that he is, in fact, very angry with Scarborough. What Bozell is attacking as "intellectual dishonesty" is his own refusal to acknowledge reality: Scarborough appears to be right about his criticism of the presidential campaigns of McCain and Romney given that both candidates lost.
Also note that Bozell never specifically denies that he wants Scarborough to lie about conservatives in order to preserve their chances of winning. It's so obvious that he does, even if he doesn't want it put in those words.
It is Heathering, pure and simple. Bozell should just acknowledge it.
Posted by Terry K. at 1:23 PM EST