Meet WND's Obama-Hating Generals
Topic: WorldNetDaily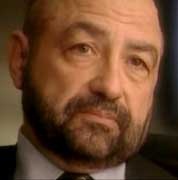 Over the past couple weeks, WorldNetDaily's Michael Maloof has been trying to assemble supposedly credible sources to back up his (entirely unsubstantiated) conspiracy theory that President Obama is systematically removing military officers for whatever reason. Maloof sums up the lead members of his retinue in a Nov. 4 article:
In response, prominent retired generals – ranging from Army Maj. Gen. Paul E. Vallely, a Fox News senior military analyst, to Lt. Gen. William G. Boykin, a founder of the Army's elite Delta Force, to Medal of Honor recipient Maj. Gen. Patrick Henry Brady – have all gone on the record with WND, characterizing Obama's actions as nothing less than an all-out attack on America's armed forces.
Let's review, shall we?
As we've noted, Vallely is a crazy birther. Boykin, who's now with the right-wing Family Research Council, is basically rooting for a military coup against Obama -- or, more euphemistically, "fulfill [its] constitutional duty and take over the government,'" though Boykin laments that such a move wouldn't be constitutional. Brady, meanwhile, is another rabidly anti-Obama right-winger, has demonstrated his lack of honor by spewing lies and hate about Obama.
Maloof's mighty military Wurlitzer also includes Frank Gaffney, who thinks Obama may still be a Muslim, and Allen West, who has called Obama a "usurper and charlatan," which is birther-friendly language.
And then there's the whole thing about WND blaming the purported purge on Valerie Jarrett and giving her the same nickname as a notorious serial killer.
In short, crazy people without a shred of evidence to back them up. It's as if the "purge" is WND's new birther crusade.
Posted by Terry K. at 7:29 PM EST