Is CNS The MRC's Whore?
Topic: Media Research Center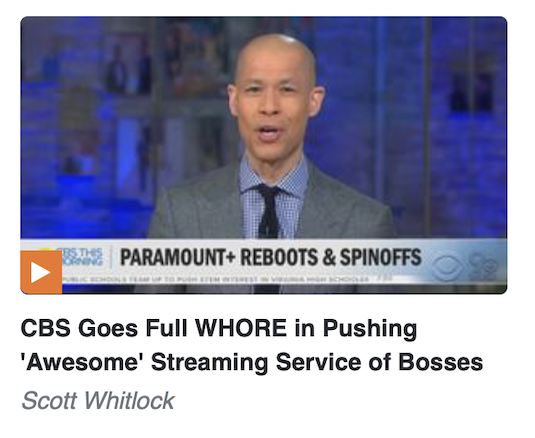 The Media Research Center loves to attack the "liberal media" they so despise with childish name-calling. One of the nastiest names they've been tossing around is "whore," whenever news operations promote happenings elsewhere under their corporate umbrella or other reasons:
This, of course, applies to the MRC as well. If TV networks are "whores" for touting whatever things happening elsewhere, than the MRC's "news" division, CNSNews, is the MRC's whore for promoting MRC initiatives and whatever the Brent Bozell has to say in the form of "news" stories. A few examples since the November presidential election alone:
Also of course, being the MRC, there's a double standard -- nobody is allowed to use such vulgar phrasing to describe right-wingers. In November, Fondacaro ranted that the "insufferably pompous" Tom Friedman claimed that "the Republicans were just a bunch of 'manure' eating racists and whores trying to stir up a Lebanese-style civil war while trying to suppress votes, while President Trump was trying to 'put a bullet into the country.'" Friedman didn't actually use the word as Fondacaro suggested, though he did describe the GOP as "a giant political brothel that basically rents itself out to the night to whoever will energize its base." Fondacaro didn't dispute the accuracy of Friedman's claim, instead content to dismiss him as riding a "crazy train."
Perhaps Fondacaro didn't want to admit that Friedman was correct -- about both the GOP and the MRC.
Posted by Terry K. at 7:20 PM EDT
Updated: Sunday, April 4, 2021 7:29 PM EDT