WND Columnist Cheers Extremist GOP Members of Congress
Topic: WorldNetDaily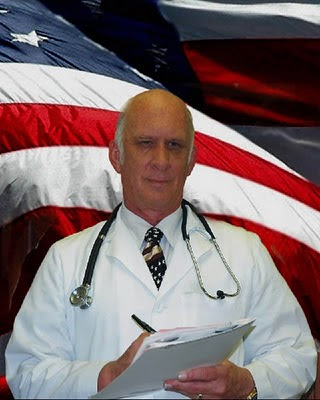 W. Scott Magill -- who we've caught spreading coronavirus conspiracy theories and maliciously lying about Anthyony Fauci -- gushed in his March 4 WorldNetDaily column:
Nov. 3, 2020, was a day of reckoning for the Republican Party in a number of different ways. The surprise election loss of President Trump and the voter fraud that played a significant role in his electoral defeat will be issues that the party and the country will be grappling with for years to come. But just as a Phoenix rises from the ashes of a fire, several new and impressive conservative leaders were elected to the House of Representatives in that same 2020 election. With them, they have brought an exciting new enthusiasm that can serve as a path forward and a template for the future of the Republican Party.

New leaders like Reps. Madison Cawthorn, Lauren Boebert and Marjorie Taylor Greene have emerged to breathe much-needed life back to Republicans after a stunning election defeat in November. Unlike D.C.'s anti-American swamp elites, who only care about their own interests and investments, these members of Congress represent the true heart of America and champion the kind of populism that propelled President Trump to the White House in 2016.
Of course Magill -- who once asserted that protests for racial justice were part of a "continuing Revolution to utterly overthrow America and permanently suspend our Constitution by the Domestic Enemy" -- to side with two far-right women who have endorsed QAnon conspiracy theories and a man who lied his way into Congress. Magill didn't mention Greene's far-right loyalities in further defense of her, he laughably described Cawthorn as someone who "stood up for truth":
Rep. Greene has been faithful to herself and her constituents! She has shown herself to be the fearless warrior America needs by confronting head-on the smear campaign launched by today's "Tokyo Rose– the mainstream media." For this reason, she was recently applauded by many members of her conference when addressing these allegations. Meanwhile, Rep. Cawthorn stood up for truth, honoring our founders' values and ideals, disavowing the blatant weaponized hypocrisy that has infected Washington, and calling out the despicable swamp creatures who voted for impeachment. He even went as far as to call out his home state's Richard Burr, exposing his untrustworthiness for calling impeachment unconstitutional and then voting to convict Trump.

Americans and America need warriors like this who are not afraid to wield the sword of truth on the invisible battlefield of ideas. As President Eisenhower observed, "History does not entrust the care of freedom to the weak or timid," for as Thomas Jefferson noted, "Timid men prefer the calm of despotism to the tempestuous sea of liberty."
Magill concluded by actually invoking the language of QAnon: "Progressives and the liberal media may have the 'Squad,' but a conservative alternative – the 'Storm' – is brewing."
Posted by Terry K. at 6:40 PM EDT
Updated: Tuesday, March 30, 2021 7:19 PM EDT