AIM Joins MRC In Embracing Tulsi Gabbard to Bash Hillary
Topic: Accuracy in Media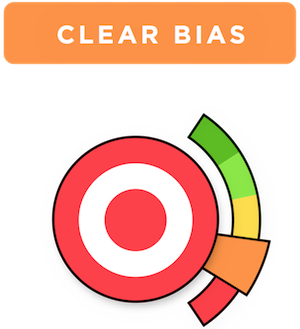 We've highlighted how the Media Research Center embraced liberal Democratic presidential candidate Tulsi Gabbard as an excuse to engage in Clinton Derangement Syndrome yet again by bashing Hillary Clinton for criticizing her. Accuracy in Media got in on that action as well in an Oct. 21 post by Spencer Irvine:
Hillary Clinton recently floated a conspiracy theory on a podcast, insinuating that Rep. Tulsi Gabbard (D-Hawaii) is a "Russian asset." Gabbard is currently running for president on the Democratic Party ticket, although a long shot, and has been an outspoken voice against U.S. interventionist policies in places such as Syria in the Middle East.

[...]

Gabbard is an Iraq war veteran and currently a major in the Hawaiian Army National Guard, and has served in Congress since 2013. Yet, she has fought back against claims that she is a Russian asset, primarily against the New York Times in the recent primary debate. Clinton's insinuation agreed with the New York Times's comment, when the newspaper wrote, "She is injecting a bit of chaos into her own party's primary race, threatening to boycott that debate to protest what she sees as a 'rigging' of the 2020 election. That's left some Democrats wondering what, exactly, she is up to in the race, while others worry about supportive signs from online bot activity and the Russian news media."

As much as Never Trump and Democratic Party lawmakers criticized President Donald Trump for conspiracy theories, there is little outcry over Hillary Clinton joining in on the conspiracy theory bandwagon. It is hypocritical that Trump is blasted for conspiracy theories, but Clinton is left unscathed. Yet the mainstream media will focus on Gabbard, instead of the broader picture that Clinton engaged in a conspiracy theory about a current presidential candidate, even though that candidate is a longshot to become the party nominee.
Irvine never actually tries to disprove Clinton wrong, beyond citing Gabbard's military experience. Even the MRC conceded Clinton has a point (albeit before Clinton made her comment, after which it too went on a Clinton-bashing spree).
Of course, AIM is no stranger to promoting conspiracy theories -- we haven't forgotten the Cliff Kincaid years, even if AIM currently wants to.
Posted by Terry K. at 11:27 PM EST
Updated: Tuesday, November 5, 2019 12:00 AM EST