CNS' Favorite Right-Wing Insult Comic
Topic: CNSNews.com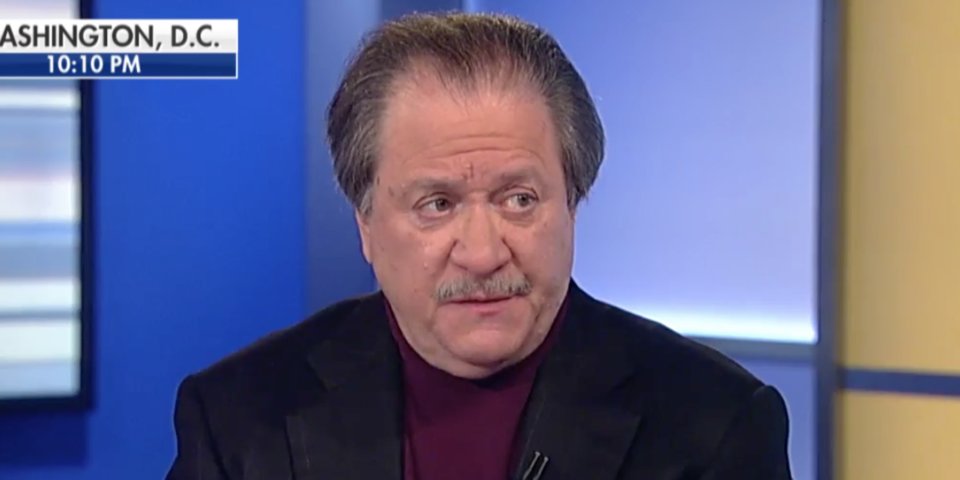 A couple months back, we highlighted how CNSNews.com had suddenly become enamored of right-wing lawyer Joseph diGenova's insults of people involved in the Breett Kavanaugh controversy. Since then, CNS -- specifically, managing editor Michael W. Chapman -- has continued to make a regular place on the website he runs for diGenova's pro-Trump, insult-comic stylings, this time focused on the Trump-Russia investigation with a particular obsession with the official running it, deputy attorney general Rod Rosenstein:
The guillotine! Hardy har har! Chapman apparently thinks that's so hiliarous that he ignores the implicit death threat.
Oddly, as if to legitimize diGenova's vulgar threat in that last item, Chapman threw in a cut-and-paste paragraph detailing his background as having "served as Special Counsel to the House of Representatives to probe the International Brotherhood of Teamsters; led the prosecution of Israeli spy Jonathan Pollard; and served as Chief Counsel and Staff Director of the Senate Rules Committee and Counsel to the Senate Judiciary, Governmental Affairs and Select Intelligence Committees." But shouldn't such a pedigree mean he should know better than to issue such puerile threats?
No matter. Chapman is clearly happy to have found his favorite right-wing insult comic.
Posted by Terry K. at 12:10 PM EST