AIM Hires Ex-Project Veritas Staffer As New President
Topic: Accuracy in Media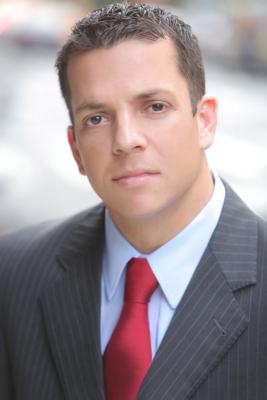 An Oct. 18 Accuracy in Media post proclaimed:
It has been an incredible 50 years for Accuracy in Media. Founded in 1969 by the legendary Reed Irvine, we have successfully educated millions of Americans about radical bias in the mainstream media.

However, fake news is proliferating more than ever, and not just among traditional media outlets. Social media titans like Facebook and Twitter have become the most popular places to consume news — but they are openly blocking freedom-oriented viewpoints from being shared. For that reason, our organization is making a change of direction, and we are thrilled to announce a change of personnel.

We have hired Adam Guillette, the new president of Accuracy in Media. Adam previously served as a vice president for James O'Keefe and Project Veritas. In that capacity, he helped grow their budget from $5.5 million to more than $11 million in just two years, while also enabling Project Veritas to expose CNN, Google, Facebook and Twitter. Prior to that Adam launched the Florida chapter of Americans for Prosperity; defeating over $320 million in tax increases.
This is not too much of a surprise, given that AIM has promoted and defended Project Veritas' questionable antics for years-- even defending O'Keefe's biggest screw-ups.
A 2010 post by the pseudonymous "Jonah Knox" (who also wrote anti-Obama screeds for AIM) tried to whitewash a notorious incident in which O'Keefe planned to lure a female CNN correspondent onto a boat filled with sex toys and film his attempted seduction of her. Knox at first dismissed it by claiming that "O'Keefe never actually did anything," adding that "There are legitimate questions one could ask O'Keefe about what he may have intended to do. But these are all questions about what did not occur." Knox then justified it anyway because CNN was working on a program about young conservative activists and "CNN clearly has a left-wing agenda that has no place for conservative ideas or conservatives themselves—other than when they can use conservatives to push the leftist narrative of right-wing 'hate'"; he then attacked conservatives for backing away from O'Keefe over the incident and insisting that "James O'Keefe deserved our support in the face of the CNN assault against him."
So, yeah, Guillette will likely fit in well at AIM.
Posted by Terry K. at 10:15 PM EDT