CNS Reporter, Managing Editor Pretend Fox News Apology Over 'No-Go Zones' Doesn't Exist
Topic: CNSNews.com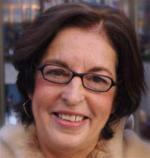 Apparently, because the Media Research Center hasn't acknowledged that Fox News has apologized for and retracted a claim that there are numerous "no-go" zones in Europe where non-Muslims are forbidden to enter -- even stating that there is "no credible information" to support that they exist -- it didn't actually happen.
How else to explain Penny Starr's Jan. 19 CNSNews.com blog post uncritically repeating claims by Republican Gov. Bobby Jindal that those "no-go zones" exist?
Starr made no mention of Fox's apology over the "no-go zones" claim. Instead, she plays up a Daily Mail article Jindal referenced. But as the Guardian noted, the article did not give specific religious groups or towns.
Interestingly, unlike Starr, the Daily Mail reported Jindal's remarks while also noting Fox News' apology for making the same claims.
Starr promoted her article on Twitter by claiming, "Gov. Bobby Jindal tells the truth and the liberal news media is aghast." She did not identify what part of Jindal's comments were "the truth."
But Starr is not alone in her determination to wipe Fox News' apology from the right-wing memory. CNS managing editor Michael W. Chapman repeatedly promoted the Daily Mail story on his Twitter account; his account makes no mention of the Fox News apology.
Posted by Terry K. at 9:27 PM EST