Newsmax TV Laughably Claims It Cares About 'Free Expression'
Topic: Newsmax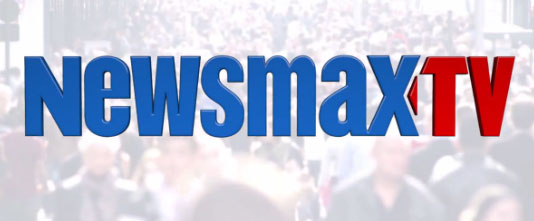 Newsmax is trying to make hay out of a minor controversy involving its TV channel, as described in a Jan. 20 article by Jim Meyers:
A former senior White House aide to President Obama became furious after he noticed Newsmax TV airing on a United Airlines flight.

Bill Burton, who served as Obama's deputy White House press secretary, was apparently outraged when he saw Newsmax TV yesterday on the plane's video screens, and quickly tweeted:

"Hey there, @united. Why on earth is newsmax tv the default channel running on all of your screens when boarding your planes."

Burton apparently doesn't have much use for the liberal ideals of free expression or allowing for an open exchange of ideas and opinions – at least when it comes to Newsmax TV.

[...]

The tweets of Burton and United have now gone viral, and some United customers are not happy about the airline's quick cave-in to P.C. browbeating.
But Newsmax TV appears to care about "free expression" and an "open exchange of ideas and opinions" only when those ideas and opinions conform to its conservative ideology. Newsmax's archive of articles derived from Newsmax TV content shows it's almost entirely dominated by right-wing opinion from right-wing commentators.
For example, Newsmax TV's panel following Presdient Obama's State of the Union address featured only conservatives: Newsmax reporter John Gizzi, columnist John Fund and serial health care misleader Betsy McCaughey. Needless to say, all three bashed the president and his policies.
Where's the non-right-wing commentary that should be a key part of the "open exchange of ideas and opinions" Newsmax TV claims to offer? We're not seeing it.
Posted by Terry K. at 2:47 PM EST