WND's Klayman Fishes For A Client To Sue Duke Over Islamic Call to Prayer
Topic: WorldNetDaily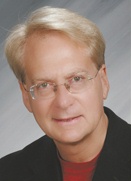 Apparently, failed lawyer Larry Klayman believes he's not getting enough press lately. He's now begging for someone to let him represent them in a lawsuit against Duke University over its aborted-for-now plan to air the Muslim call to pray from the bell tower of the campus' chapel.
At the end of his Jan. 16 WorldNetDaily column, he adds: "I do not intend to sit back and watch Duke's reputation and standing as a premiere [sic] institution for higher learning be destroyed. Contact me if you are a Duke alumnus or donor and want to take legal action."
The rest of Klayman's column is as Islamophobic, complete with an attempt to turn the song "Devil With a Blue Dress On" into a tortured metaphor (because Duke's mascot is a blue devil, you see): "Mitch Ryder's "Molly" is now sporting a sinister, black mask replete with a burqa." Klayman also denigrates the Islamic call to prayer as "obnoxious, offensive and represents "disturbing the peace" – notwithstanding that it has already provoked threats of violence given the current state of Muslim ISIS-inspired terrorist attacks in the United States, Canada, France, Great Britain and now Belgium."
Posted by Terry K. at 3:29 PM EST