CNS Blogger Joins MRC's Heathering of WaPo Columnist
Topic: CNSNews.com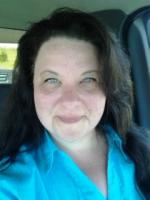 A couple weeks ago, the Media Research Center's Tim Graham unleashed a fit of Heathering on conservative Washington Post blogger Jennifer Rubin for the offense of being less than hard-core conservative by criticizing Ted Cruz. Now Jen Kuznicki, a blogger at the MRC's "news" division, CNSNews.com joins the Heathering fun:
It's amazing to look at the amount of column space that is used up by a blogger for the Washington Post's so-called "Right Turn" blog that tries to demoralize and belittle conservative politicians. Lately, Jennifer Rubin, a self-described conservative who is very new to conservatism, has been attacking Cruz, but she's been just as vitriolic toward many conservative members of the House and Senate who simply disagree with her inexperienced and disjointed view of conservatism.

And so, as I read her columns, she comes off as an unhinged attack dog, who, rather than listening to conservatives who have, might I be blunt, many more Americans agreeing with them than with her, would rather try to use her space at the Washington Post to seek an outcome to election cycles rather than having a sane conversation on what is right for the country.

For the majority of Americans, the Washington Post blogger does not exist. Most people, I think we can all agree, don't really get into the kind of politics that is necessary for those who make a living commenting on it. So, either it is Jennifer Rubin's own view that the majority of people would not agree with, the people she vehemently opposes in her columns, or she's in that nasty DC bubble the rest of the nation ignores.
Kuznicki offers no evidence to back up her claim that Ted Cruz's brand of conservative is more popular than Rubin's. It seems she's just making up things to justify her Heathering.
Posted by Terry K. at 9:15 PM EST