WND's Klein Can't Stop Pushing Zombie Lie About Saul Alinsky
Topic: WorldNetDaily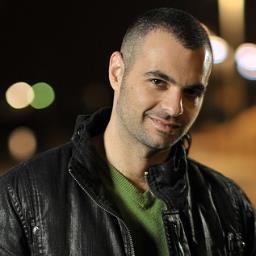 Last year, we caught WorldNetDaily's Aaron Klein pushing the demonstrable lie that Saul Alinsky "dedicated" his book "Rules for Radicals" to Lucifer (in fact, the book is dedicated to "Irene," with an "over-the-shoulder acknowlegement" to Lucifer for being "the first rebel"), as well as baselessly speculating that Obama "channeled Saul Alinsky" by referring to "the world as it is" and "the world as it should be."
Apparently facts don't matter to Klein, because he does the exact same thing again in a Dec. 9 WND article:
Michelle Obama went on to quote her husband's speech to the "community meeting" in which Barack Obama paraphrased Alinsky.

She said: "As he talked to the residents in that community center, he talked about two concepts. He talked about 'the world as it is' and 'the world as it should be.' And I talked about this throughout the entire campaign. What he said, that all too often, is that we accept the distance between those two ideas."

In his defining work, "Rules for Radicals," which he dedicated to "the first rebel," Lucifer, Alinsky used those words to lay out his main agenda. He asserted radical change must be brought about by working within a system instead of attacking it from the outside.

"It is necessary to begin where the world is if we are going to change it to what we think it should be. That means working in the system," wrote Alinsky.
Klein's reporting of demonstrable falsehoods and his portrayal of speculation as fact is just another reason why nobody believes WND.
Posted by Terry K. at 12:42 PM EST