WND's Cashill Ignores Facts To Further Ray Epps Conspiracy Theory
Topic: WorldNetDaily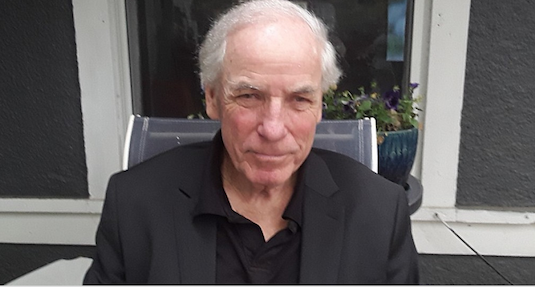 WorldNetDaily has continued to cling to the Omar Epps conspiracy theory, and it's clearly not going to stop anytime soon. This time, it's Jack Cashill trying to further it in his Nov. 16 column:
"Understanding what it means if the facts and the evidence are there, and they decide not to prosecute – how do we then call ourselves a nation of laws?" Rep. Liz Cheney said of the Department of Justice on CNN in August.

Cheney was directing her fire at Donald Trump, and she wasn't through. "The question for us is, are we a nation of laws?" she continued. "Are we a country where no one is above the law?"

At a University of Chicago forum last week, student Daniel Schmidt asked Cheney a variety of that same question. From his perspective, the person who showed himself above the law on Jan. 6, 2021, was not Donald Trump.

That person was the one Jan. 6 protestor the left has been ordered to love. "Do you demand the prosecution of Ray Epps?" Schmidt asked. "He's an actual insurrectionist on tape. Do you demand his prosecution?"
After a lengthy recitation of Epps' purported offenses and bashing of Cheney for pointing out that the committee she was on can't order any prosecution, Cashill took us back into conspiracy theory territory:
Despite the millions who had seen it, Cheney carried on as though the video did not exist, trying desperately to memory-hole Epps before he was even a memory.

"As far as what I've seen Mr. Epps, there are conspiracies around the role he was playing that day." There probably was a conspiracy. "Conspiracy theorists" simply want to know how the conspiracy unfolded and who was behind it.

"People are pushing [Epps] was doing what he was doing," Cheney continued, "because the federal government was telling him to. That's not true. There's no evidence of that. And Justice Department and the committee have both said that clearly."

Lacking even a shred of self-awareness, Cheney tried to convince a knowing student of recent history that he should put the word of the DOJ and Cheney's kangaroo committee above logic and hard evidence to the contrary.

It was only fitting. As Orwell reminded us: "The Party told you to reject the evidence of your eyes and ears. It was their final, most essential command."

Yes, speaker-elect, we have reached that point. Do something about it!
Cashill doesn't want Epps prosecuted, of course -- at least, not as a member of a violent mob. Like his fellow conspiracists, he believes that Epps was a deep-state plant and FBI informant who egged on his fellow protesters. But as others have noted, there are good reasons why Epps -- who, by the way, is very much a conservative, not an FBI plant -- has not been prosecuted: he did nothing beyond being unlawfully present on the Capitol grounds, and very few rioters have been prosecuted solely for presence on restricted grounds.
But Cashill doesn't care about facts -- he has a conspiracy theory to foment. Indeed, he whined, "Epps seemed so much an agent provocateur, in fact, that on one occasion the protestors in his vicinity chanted 'no, no, no' and 'fed, fed, fed' after he encouraged them to breach the Capitol."
Cashill has to ignore a whole lot of inconvenient facts to keep this conspiracy theory alive. That, of course, puts him in good standing as a WND columnist.
Posted by Terry K. at 5:32 PM EST