WND Misinformer Hirschhorn Still Spewing Hate At Fauci
Topic: WorldNetDaily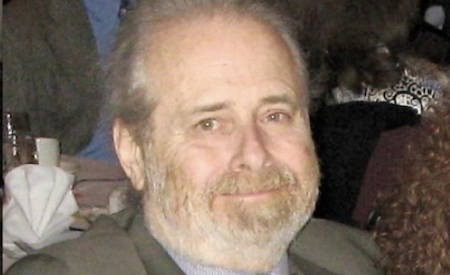 COVID misinformer Joel Hirschhorn has a weird, hateful obsession with Anthony Fauci, and he let his anti-Fauci flag fly once again in his Oct. 14 column:
Sometimes it pays to step back in history to understand exactly how something monumental was created. This is the story of how one Big Lie turned our world upside down and ruined the lives of millions of people.

It's hard to believe that one Big Lie could have created all the pandemic controls, especially lockdowns, school closings and quarantines, that devastated our lives, our economy and our society. But it happened.

A very powerful, influential person told the world in early 2020 that the new China virus that leads to COVID-19 infection was especially lethal. That claim quickly pushed a fast, enormous response to protect public health. Was the truth was being told? It was not. There was an exaggeration of the new virus's lethality for the entire population. In truth, it was only severe for the oldest age category. Helped by corrupt data from the CDC, overstatement of COVID lethality continues today. To maintain public fear.

[...]

During a March 11, 2020, hearing of the House Oversight and Reform Committee on coronavirus preparedness, Dr. Anthony Fauci, director of the National Institute of Allergy and Infectious Disease, put it plainly: "The seasonal flu that we deal with every year has a mortality of 0.1%," he told the congressional panel, whereas coronavirus is "10 times more lethal than the seasonal flu," per STAT news. [0.1% also expressed as .001]

He also said: "The bottom line: It is going to get worse." And this: "The stated mortality, overall, of [the coronavirus], when you look at all the data including China, is about 3%."

That figure of 3%, far from reliable, is 30 times greater than the figure given for the seasonal flu. Fauci exaggerated to create a crisis – simply by implying great lethality for everyone infected by the new COVID virus.

And it should be noted that CDC has found the flu IFR ranged from 0.1% (the figure cited by Fauci) to 0.17% [.0017] from 2014 to 2019, because seasonal deaths vary significantly.

What Fauci said put the country, with the help of big media, into convulsions. It created the foundation for authoritarian contagion controls driving a spike into the lives of Americans. Fauci intentionally created the pandemic by creating fear.

[...]

Understand this. Fauci is not a trained public health expert, nor a trained epidemiologist or virologist. He was a plain physician who over many decades as a top NIH bureaucrat accumulated enormous power. He never did what true public health experts have an ethical obligation to do. That is to tell the public both the positives and negatives of public health policies and actions.

The point is this: By pushing the need for pandemic actions to address a very lethal virus a host of government actions produced so much economic, social and personal hardships and dislocations. And many analyses have concluded that more Americans died from the government actions than from the COVID virus. Perversely, pandemic public health actions actually harmed public health. But with widespread mainstream media support, Fauci got away with everything.

Hundreds of thousands of Americans died unnecessarily. Fauci is guilty of criminally negligent homicide stemming from his initial and very public overstatement of the lethality of the COVID virus. Those who have screamed for his prosecution have a valid case.
Hirschhorn, it should be noted, has never been a working physician or, it seems, a physician at all -- he calls himself "Dr." but it appears to be a Ph.D. and not an M.D., and the closest thing to direct medical experience he mentions in his bio is that he was "an executive volunteer at a major hospital." That means, by his own definition, he's even less qualified to speak out on public health issues than Fauci. His irrationaly hatred of Fauci -- remember, he once tried to "indict" Fauci based on a "grand jury"empaneled in his fevered brain -- overshadows any potentially legitimate point he might be able to make about Fauci.
Of course, Hirschhorn has his own agendas to push, and hating Fauci is only one of thiem:
COVID was intentionally over-hyped by Anthony Fauci as a very deadly disease to justify the most extreme public health actions. This was the Big Lie. Most valid data now show COVID lethality is similar to that for seasonal flu for the vast majority of people. But accepting that truth would not have justified the array of excessive government actions used for the false pandemic.

Yes, many people have died from COVID, but deaths have been over-reported and infections under-reported. And most deaths – at least 85% – could have been prevented by using generic medicines, such as ivermectin. There is no doubt that a great many people die with COVID but not from COVID, also arguing for a low IFR. At one point CDC said that only 6% of deaths resulted only from COVID, making the IFR much lower than the flu IFR.

Finally, recognizing the true lower IFR for COVID the whole rationale for mass vaccination collapses, especially in view of very high levels of adverse effects and deaths from the vaccines themselves.
Hirschhorn pulls the conspiracy theorist's trick of burying said conspiracy theories in a bunch of numbers to make them appear more plausible to people susceptible to be baffled by this blizzard of BS. Which, of course, makes him a perfect WND columnist.
Posted by Terry K. at 1:00 AM EST