WND Columnists Continue To Spread Fear About COVID, Vaccines
Topic: WorldNetDaily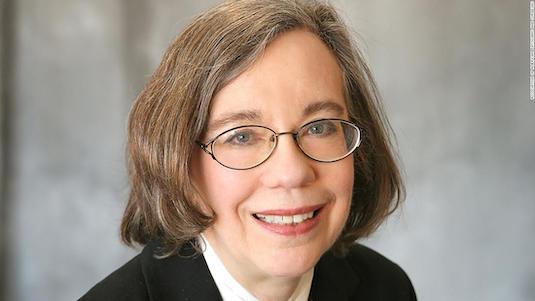 WorldNetDaily columnists -- not exactly known for their thoughtful takes on amy issue, but particularly involving the coronavirus pandemic -- have continued to rage about various aspects of COVID.
In his June 14 column, Wayne Allyn Root detailed an interview with Vladimir Zelenko, a doctor whose claims about hydroxychloroquine being an effective treatment for COVID were enthusiastically touted by WND early in the pandemic despite his work lacking credible documentation. Root went on to rant:
It's time to start asking why treatments for COVID-19 proven in multiple studies around the world to save lives are slandered, censored and banned by social media? Who are they to ban life-saving information? Who are they to label life-saving information as "medical misinformation"? What's in it for them if thousands die needlessly? Somebody clearly is getting filthy rich on this scam.

I asked Zelenko about it on a return visit to my show only days ago. He said: "Pre-hospital treatment of COVID-19 was intentionally suppressed. Life-saving information and medication was intentionally suppressed. … Out of 600,000 dead Americans, we could have saved 510,000. The American people have been brutalized and are the victims of mass murder and crimes against humanity."

I asked Zelenko for his solution to this ongoing tragedy. He said, "Number one, immediately endorse pre-hospital treatment with the Zelenko Protocol, and make it the standard of care. Number two, we must bring these criminals to justice."

Amen.
Jane Orient -- the leader of WND's COVID misinformers -- spent her June 15 column fearmongering about COVID vaccines and the idea that colleges may require students to be vaccinated before coming to campus:
Many young Americans and their parents believe that a college degree is the key to open doors to a successful future. So, when they get a letter from the college administration saying you must get this injection or you are barred from our campus, they rush to comply.

After all, vaccines are "safe and effective," and you've already had dozens of them, so what's one more? Our vigilant and world-renowned scientific and health agencies would never allow an unsafe product to be authorized, would they? The National Institutes of Health (NIH), Centers for Disease Control and Prevention (CDC) and the Food and Drug Administration (FDA) would never miss a safety signal or lie to us, would they? Look at the thousands of regulations they impose on us, and the warning label on everything from plastic bags to table salt. See the signs in the liquor section warning pregnant women not to take a sip lest their baby be harmed.
Orient went on to like the vaccine to thalidomide, hyped rare episodes of heart inflammation linked to the vaccine, then concluded by asking, "Would putting a hold on your college education be worth it? Is it even worth it to win the lottery if you lose your heart?"
Orient returned for more fearmongering in her June 23 column:
Many patients tell us that their doctors are pressuring them to get the COVID jab. The American Medical Association (AMA) claims that 96% of doctors are themselves fully vaccinated. So, if 9.6 out of 10 and not a mere 4 out of 5 doctors recommend something, it must be "right for you."

As far as I have heard, the message from state and local medical societies is "take the lead, get your shot, volunteer at a vaccination center, educate your hesitant patients."

[...]

The Association of American Physicians and Surgeons (AAPS) decided to check out the AMA's 96% claim. We recall that the "one voice" has sometimes been wrong, and the 4% right.

[...]

Remember that your doctor may only see pro-vaccine material and may suffer repercussions from an employer or insurance panel for not meeting vaccine goals. You might ask him some questions, such as what does he think of the first autopsy report on a COVID-vaccinated patient, who had spike proteins in every organ?

General good advice for life applies here: 1) Don't fall for the hard sell. If you have to sign up immediately (before you look under the hood), or lose your once-in-a-lifetime opportunity, alarms should go off. 2) Don't take the word of the anointed "expert" on faith, especially when he won't let others peek behind the curtain.
Hanne Nabintu Herland declared in her June 30 column that "The COVID-19 scandal continues to transfer billions into the pockets of the already ultra-rich, while national economies are faltering under the weight of mass unemployment, bankruptcies, debt and despair." She went on to suggest nefarious links between Dr. Tedros Adhanom Ghebreyesus, director-general of the World Health Organization, and Bill Gates, "the oligarch billionaire turned "world pandemic expert" paying millions into the WHO system, with particular interest in world vaccines and controlling public health."
WND recently devoted an issue of its sparsely read Whistleblower magazine to accusing Democrats of spreading fear. It would never hold its own columnists to the same scrutiny.
Posted by Terry K. at 12:49 AM EDT
Updated: Sunday, August 22, 2021 4:12 PM EDT