CNS-Mark Levin Stenography Watch
Topic: CNSNews.com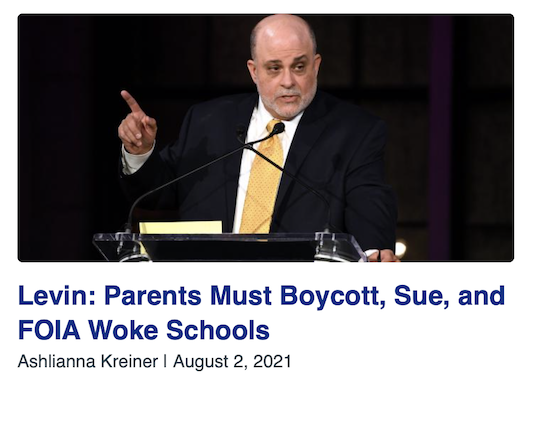 Despite a fresh crop of summer interns to perform the work that full-time employees apparently not longer want to do, CNSNews.com remained at a lo level of Mark Levin stenography in July and August. Here's what CNS published for that period:
That's eight articles, making for a total of just 37 Levin stenography articles so far in 2021, well off its usual pace in which Levin would benefit from more than 100 articles annually.
Still, Levin got plenty of exposure at CNS during that time, because it was part of the promotional machine run by its parent, the Media Research Center, hyping Levin's new book, "American Marxism." Like other MRC websites, CNS made an interview Levin did with MRC chief Brent Bozell its lead story for the weekend of July 9-11, and published numerous other items touting Levin's book:
CNS also published an Aug. 3
article
by Bannister touting that "Mark Levin's new book, 'American Marxism,' has topped the New York Times bestseller list in each of its first two weeks since publication, giving the conservative commentator and constitutional scholar his seventh #1 bestseller.
Posted by Terry K. at 11:49 AM EDT
Updated: Sunday, September 19, 2021 11:51 AM EDT